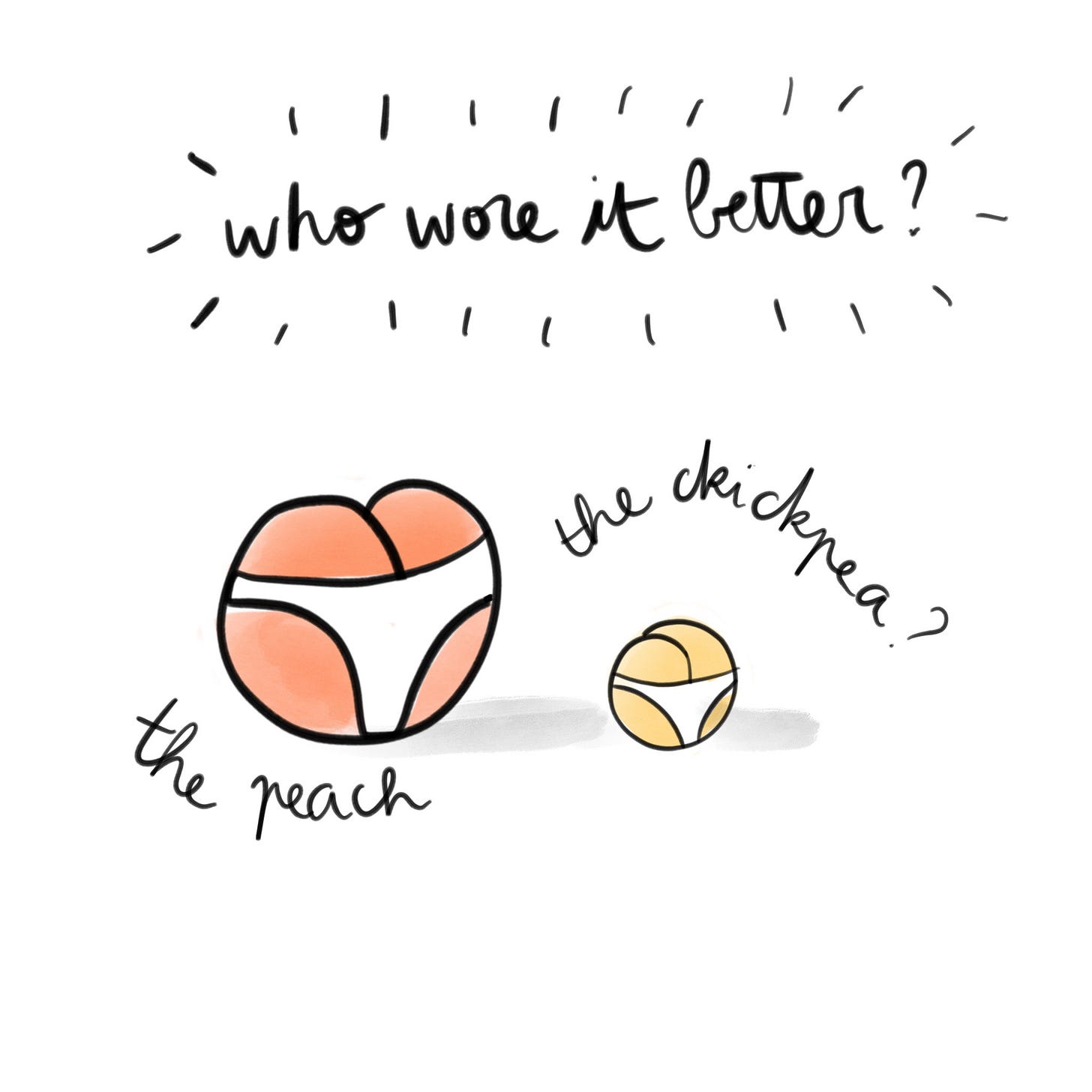 If I had a quid for every time I've opened Twitter and seen an article doing the rounds on something I wanted to write about I would... have many coins.
Worse yet is when the same person (or people) keeps getting there before you. And suddenly, you have a nemesis. Someone you're competing with, even if they don't know it.
Healthy competition can be a good thing, but when it morphs into professional jealousy, that's something quite different. For me, the slop of slipping into career envy seems to be that much steeper as a freelancer. And at the bottom of it is a trap of thinking that your ideas are some kind of currency that you have a deficit in.
I don't find this a good place to be in, at all. So over the last few months, I've been working on metaphorically! killing my nemeses and taming my professional jealousy.
Here are some ways to deal with someone else getting there first, AKA a guide to handle your nemeses.
There's room for us all
When I feel the first flush of jealousy wash over me when I see that article I wish I'd written appear in my feed, I tell myself that there's room for everyone. Achievements and opportunities are not finite; someone else fulfilling theirs does not mean you can't or won't.
If you need a visual cue for reinforcing this idea – next time you pass a WH Smith, go in and look at all the magazines and books. I do this to remind myself of the sheer volume of stories there are out there. And indeed how many potential homes there are for them.
Pick your nemesis wisely
As Taylor Lorenz wrote in her excellent piece on online nemeses, "They can drive you mad with their achievements. But they can also push you to work harder."
If you are a competitive person by nature, then maybe having a nemesis is for you. If you find yourself latching on to one person in particular as the source of your jealousy, considering anointing them with the ~official title~ as your nemesis.
But as the holder of this title, they must be your benchmark for you doing better work. You actually have to strive to outdo them, not just pray for their downfall.
Who are you really mad at?
Unless you literally told someone your idea and your explicit intention to action it, no one stole it. You don't own the copyright to an idea you've done nothing about. I'm going to stick my neck out here and say that it's actually kind of arrogant to think that by the year 2019, anything anyone comes up with is truly original.
It's more likely that you're mad at yourself for letting that idea languish in your Notes app rather than the other person who did pull their finger out and do something with theirs. Projection is a beautiful thing, isn't it?
Make lemonade
As ever, I'm a fan of turning those negatives in positives. If someone else has written about something you wanted to, this can be a good thing. It means there's an appetite for the topic and chances are it's not the last word on that subject anyway. What else can you add to the conversation? What new angle can you take? What other publications would be interested in exploring this further?
Patience, grasshopper
This is something I have to routinely remind myself of – my career is long and I need to pace myself and all my plans.
Learning how to prioritise is the secret here. What do you actually want to achieve and how should you be focusing your energy to get there? For me, worrying about what that nemesis is doing isn't very high on the list anymore.
---
Upcoming FJ&Co events
Female Freelance Journalist Meetup: The next FJ&Co event is a free meetup for female freelance journalists. It's on May 16 at the Ace Hotel and is free to attend. Just make sure you've signed up here first as there will be a guest list on the door.
---
Dollyvision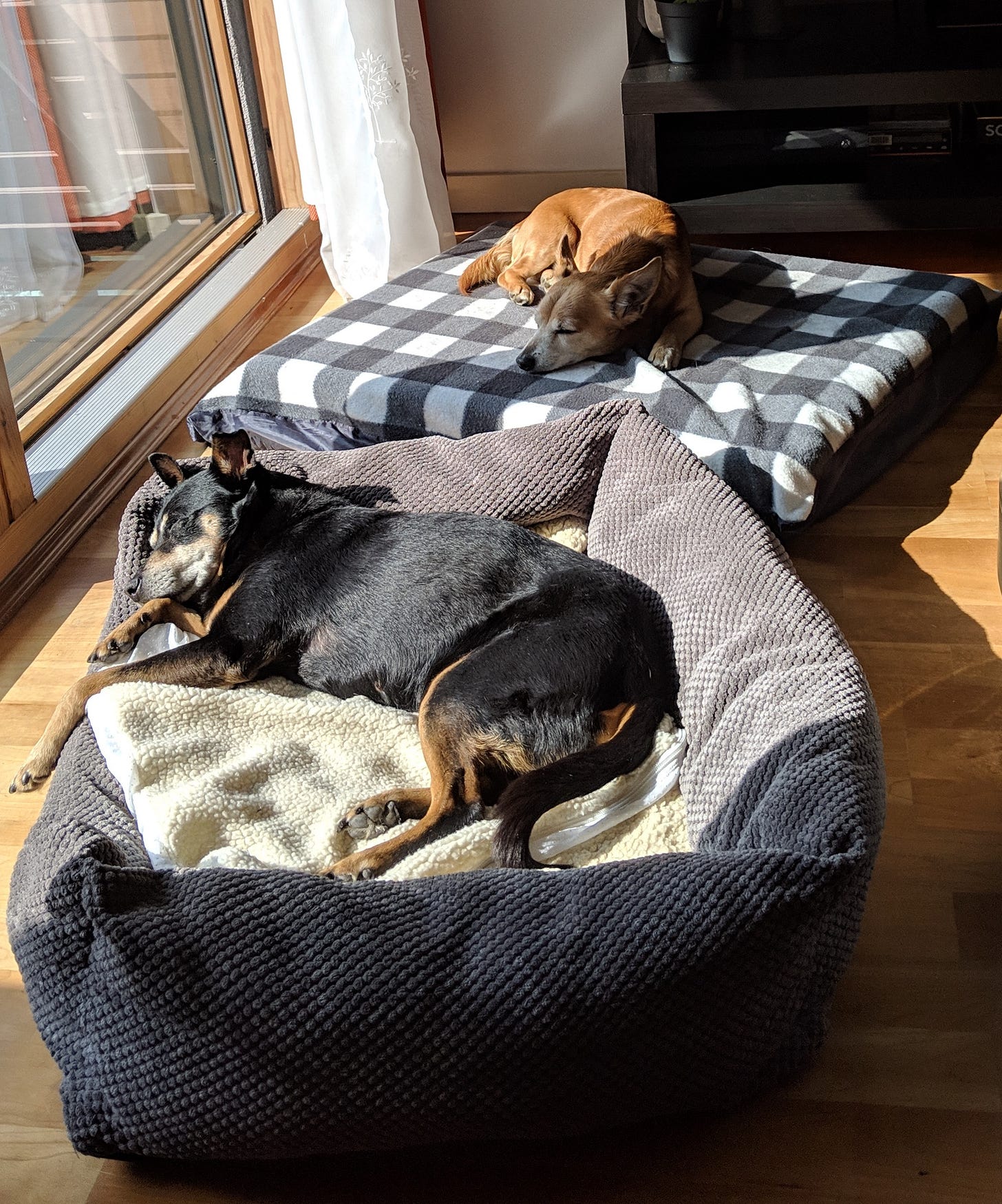 These dogs have no time for nemeses
---
Jobs board
Vogue Business features editor (six-months): Vogue Business is a new enterprise publication about the fashion, beauty and luxury industries published by Condé Nast International. We are seeking a features editor on a six-month contract. A business journalism background is essential, as is a love of line editing and an interest in fashion. Spanish or Mandarin proficiency is a plus. Contact katerina.ang@condenastint.com or apply here. 
---
Calls for pitches
---
Reading list
How a side project can help you overcome freelancer fatigue. Wired's deep-dive into all the drama at Facebook. Ad agencies need to learn how to manage freelancers better. How coworking spaces affect your professional identity. The Sims introduce freelancers into their world. Nemeses are the rivals we love to hate. Upwork will start charging users to bid on jobs. Embracing your own mediocrity.
---
Testimonials
Hiten Samtani: keep stickin it to the man- so happy to see this flourish
---
The Professional Freelancer is written by Anna Codrea-Rado, illustrations are by Léo Hamelin. It's a production of FJ&Co, a platform that gives freelance journalists the tools, resources and community support they need to make a sustainable self-employed living
If you're new to freelancing, download First Aid for Freelancers, my free e-book on handling the early days of self-employment. You need to put your email address in to download it; you won't be signed up to the newsletter twice
If you want to advertise a part-time job or work opportunity to a community of over 2,500 freelance writers, reply to this message or email anna@fjand.co