Anti-racism work for freelancers
What I'm committing to for this community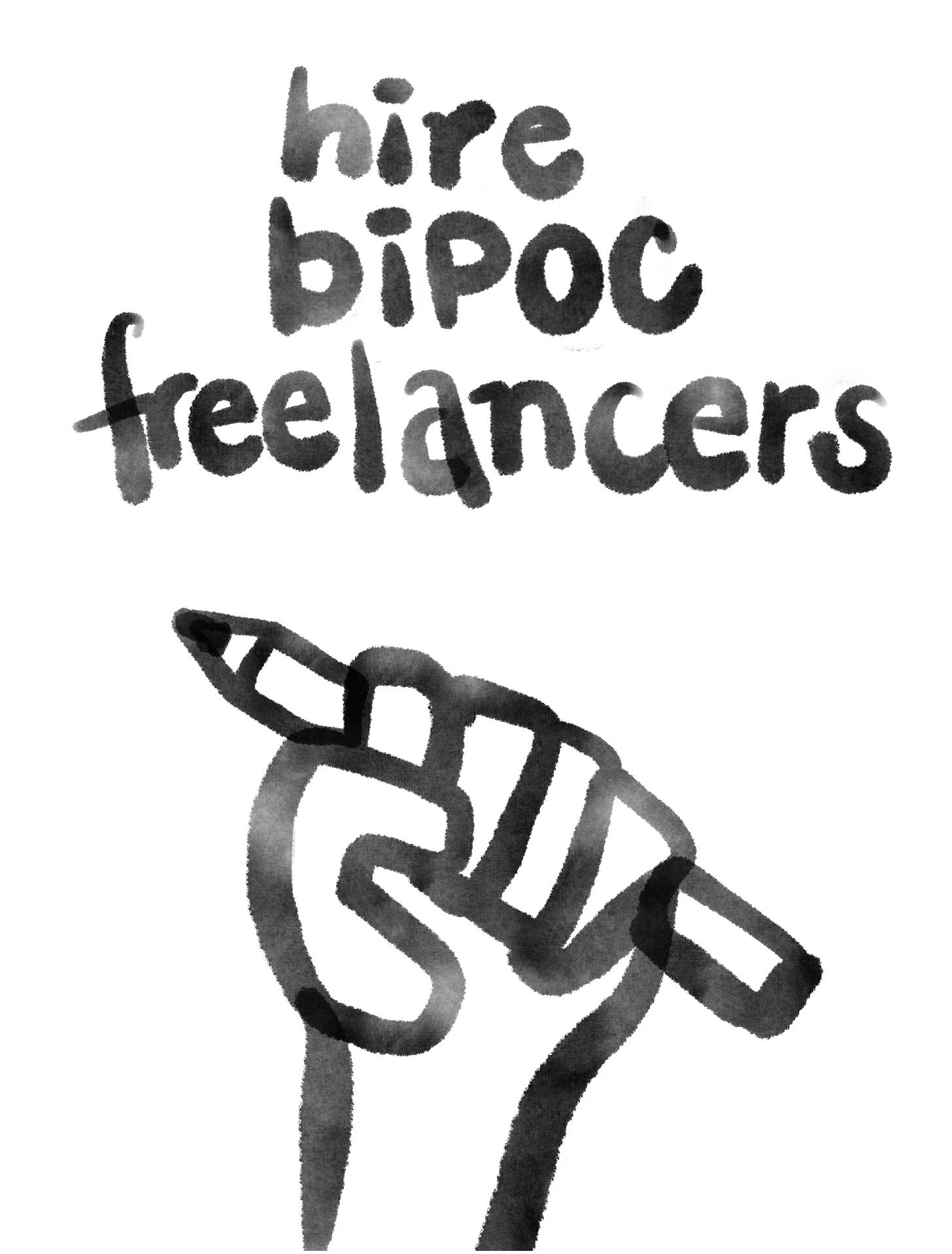 I've been reflecting deeply on my own role in the global conversation we're all having right now about white supremacy. I'm a white woman and it's my responsibility to better educate myself on how that privilege affects my work as a journalist, business owner, campaigner and community leader.
It was always my intention for The Professional Freelancer to be an inclusive space for any and all self-employed creatives. I'm ashamed, however, to say that over the last two weeks I've realised that I'm simply not doing enough to truly live by those values. 
Below are commitments I'm making to change that, right now. This list is by no means exhaustive, nor is it a set-and-forget gesture. Some of the points below have already been actioned, some I was already doing, others will take time and investment to develop. All will be ongoing.  
I'm sure I'll make mistakes as I do this work, but I truly believe that it would be a bigger mistake for me not to try to be better. For me, allyship is about habit-building; proactively working to ensure that inclusivity becomes a reflex rather than a reaction. 
Anti-racism work I'm committing to
Donating the profits from June's newsletter subscriptions to Black Lives Matter

Amplifying the voices of black freelancers and creators 

Educating myself and taking responsibility for the ways in which I uphold white supremacy in personal and professional spaces 

Ensuring TPF is an inclusive space. This means taking a zero-tolerance stand on racism in the community, as well as working to ensure there is a culture of inclusivity in the language I use, references I make and opportunities I share 

Naming white supremacy and acknowledging the complex ways in which race intersects, impacts and affects our working lives 

Proactively seeking out black and POC voices as sources in my journalism, panellists at my events and guests on my podcast   

Recommending black and POC freelancers when I know they would be better placed than me to fulfil an assignment

Directly using my platform as a pay campaigner to lobby for change for BAME freelancers 

Proactively hiring BAME freelancers

Proactively mentoring BAME freelancers 

Working with organisations that support access to creative careers for young BAME people  

Developing a way to hold myself accountable for all of the above. I reflect on my financial and professional goals each quarter and year, I need to do the same with my inclusivity commitments