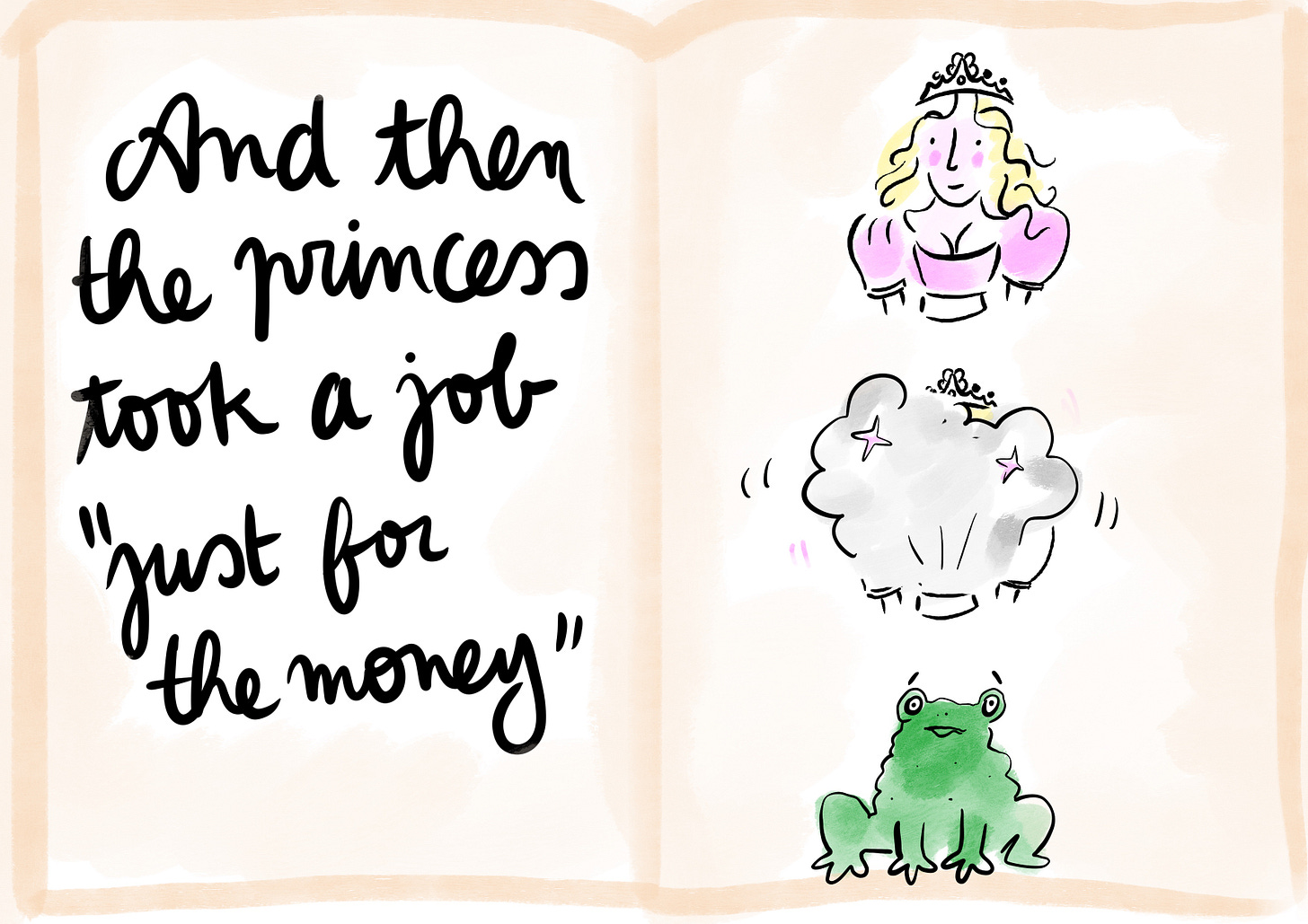 ---
In order to make a comfortable living writing full-time, most likely you'll need to do some kind of "commercial" work. What that looks like in practice varies for each freelancer; in my case it means writing features for publications run by brands, speaking at events and doing consulting work.
Regardless of the project, however, doing commercial work involves a balancing act. You spin circles in your mind because you know you have to do work that pays the bills, but you also want to make sure you have enough time to do the work that you find creatively fulfilling.
Here are some ways I've found to balance your commercial work with your creative projects without losing your mind.
Find commercial work that's legitimately interesting
Writers often hear the term "commercial work" and their souls float out of their bodies. They imagine it to mean shilling for the man. But it doesn't have to be that way because increasingly, brands are making some super interesting content projects.
Last year, the acclaimed author and critic Roxane Gay wrote a beautiful piece about the challenges of being a professional writer. That essay was for WePresent, a commercial project run by the file-sharing company WeTransfer. That essay was Gay at her finest, a piece of writing that could have easily run on in a prestigious literary magazine. While I don't know for sure, I'm guessing the reason she published it in a branded content site instead was that it was a better-paid gig. And why not? If you can find an opportunity to do meaningful work AND get paid decently for it, isn't that the dream?
Accept that finding highly paid work takes time
Finding commercial work isn't easy. I've written before about how to find work that isn't advertised anywhere, but the gist of that advice is that you have to do a lot of research and outreach to get those gigs.
Don't treat commercial work like something you can pick up only when you need it, instead view it as an arm of your freelance business that you brings in the money you need to sustain the other areas. It's important to acknowledge this fact and to carve time to find this kind of work if that's something you're serious about pursuing.
Develop a completely separate niche
It can be helpful to completely separate the work you do creatively from your commercial work. What this looks like in practice for a writer is that you cover two different, distinct beats. For example, you might write culture and lifestyle pieces for your editorial work and cover tech commercially. Photographers have done this for years, shooting fashion for editorial clients but bringing home the bacon by moonlighting as a wedding photographer.
Having two niches is essentially like having two jobs, and you can like them both for different reasons. And by the way, liking one just because it pays well and gives you financial security is a very good reason to like it.
Work cyclically
Some people find it hard to switch their focus between different work modes. If you're struggling to balance your commercial and creative work, think about working in cycles instead. So rather than taking on commercial work alongside your creative, focus on one or the other for a defined period of time. Try one month of only doing commercial work, followed by another of only doing passion projects. As a freelancer, you're the master of your own schedule, after all.
Know your purpose
I've heard so many TED talks from wildly successful writers about holding on to your dreams and putting everything into achieving them. While I do agree with that, I'd add the caveat that you also have to do everything you can to fund making that dream possible.
When you know your purpose, I mean really know your purpose, then suddenly everything you do is in service of it, including work that pays well but you find dull. Say, for example, you're crystal clear that you want to write fiction and will stop at nothing until you start publishing novels. The best investment you can make in that dream is doing whatever you have to do to financially support it. The reality is that money buys you time to be creative – it buys you time to write.