Confessing to my freelancer guilt
Even though I don't have a boss anymore, I still live in constant fear that I'm in trouble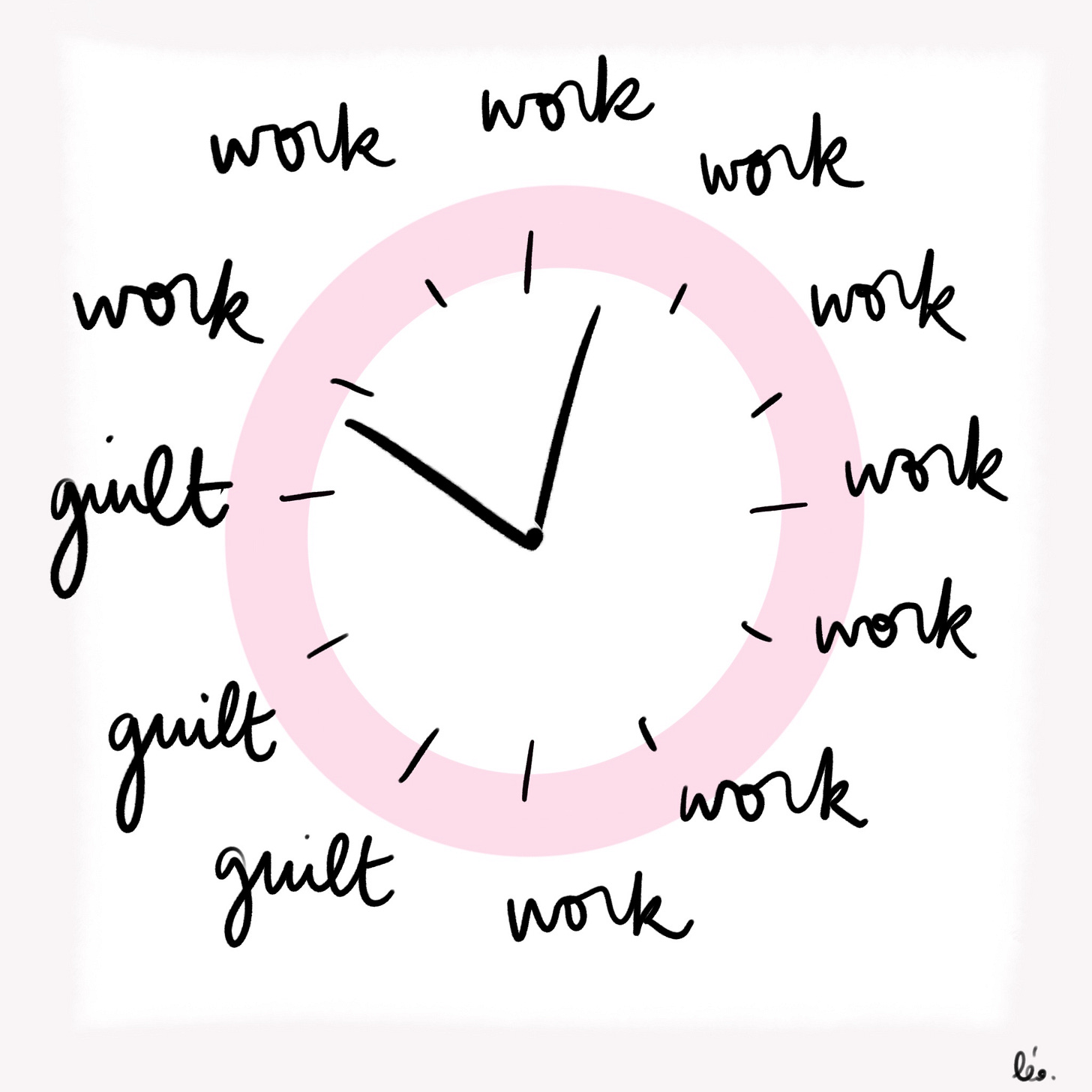 Early on into my freelancing, I went to the post office one lunchtime. It was a bit of a walk to get there and inevitably I was in the queue for ages because, guess what, everyone goes to the post office at lunchtime. The whole errand took longer than I thought it would and I realised I'd been gone over an hour so I hot-footed it back home.
When I got back to my desk, I was feeling overwhelmingly guilty.
I recognised that feeling, it was one I've had countless times before in my professional life. It was a worry that I was taking too long of a break and wasn't at my desk to performatively prove I was a "good worker". I used to get that feeling every time I did an hour-long Pilates class at lunchtime on a Friday and then sprint back to the office. Or when I'd meet my dad for lunch and be ten minutes late back. Or basically anytime where I felt like I was taking "too long".
The fear of the consequences to this was all in my head, I hasten to add. No boss has ever called me up for being late or taking too much time off at lunch. I also know that on aggregate, the additional hours I put in as a result of needing to assuage this guilt more than made up for those extra ten minutes here and there.
I have a theory about where this disproportionate guilt comes from. I'm a sufferer of what Dolly Alderton has identified as I'm In Trouble Syndrome, or how I've always known it - Getting In Trouble Disease, a widespread affliction in which you constantly worry that you've done something wrong and someone will be cross with you. Common symptoms include a niggling feeling that you can't quite place and not being able to specify exactly who is going to be annoyed with you.
I'd hoped my GIT Disease would go away when I went freelance. Sure, clients can (rightly) get miffed with you if you don't deliver your work, but there's really no one who is going to be cross with you about how you're going about that work.
And yet I still have that lingering guilt as a freelancer.
This newsletter is a prime example. I'm writing it at an ungodly hour because I worried that I wasn't going to get it done in time and that I guess, well you dear reader, would be cross with me.
The problem with this is where does it stop.
On the (rare) days I do wake super early and start working at the crack of dawn, I always tell myself that it's ok because I'll finish my day earlier. But I never do. My lizard brain just can't shake that stupid idea that I haven't done a proper day's work if I leave my desk before 6 pm.
We know that working long hours isn't good for us, and yet we can't stop. Brene Brown talks about how busy-ness is a numbing strategy that people use to avoid having to face up to the reality lives – an intense thought that sounds plausible, but daunting to engage with.
Regardless, I know that freelancer guilt is not healthy and only leads to not taking enough time off , which in the long run is only counter-intuitive to getting your best work done. So I'm going to make it my mission to rid myself of freelancer guilt.
I don't have a boss to tell me off anymore, and I definitely didn't become my own boss in order to tell myself off.
---
FJ&Co – making the lives of freelance journalists richer
Funding Your Freelance Journalism: The next FJ&Co panel event is on August 21 and it's on how to support your journalism. From content marketing to grants, we're going to be talking about different revenue streams you can use. I'm actually going to be a panelist on this one for a change so that I can talk about newsletters as an income source for journalists. Tickets available here.
Amelia Tait on how she makes freelancing work: FJ&Co members will have received the latest subscribers-only post on Wednesday, which was an interview with the brilliant features writer, Amelia Tait. If you subscribe now, you can still read it and also access all previous members-only posts. More info on FJ&Co membership is available here.
---
No-office office dog of the week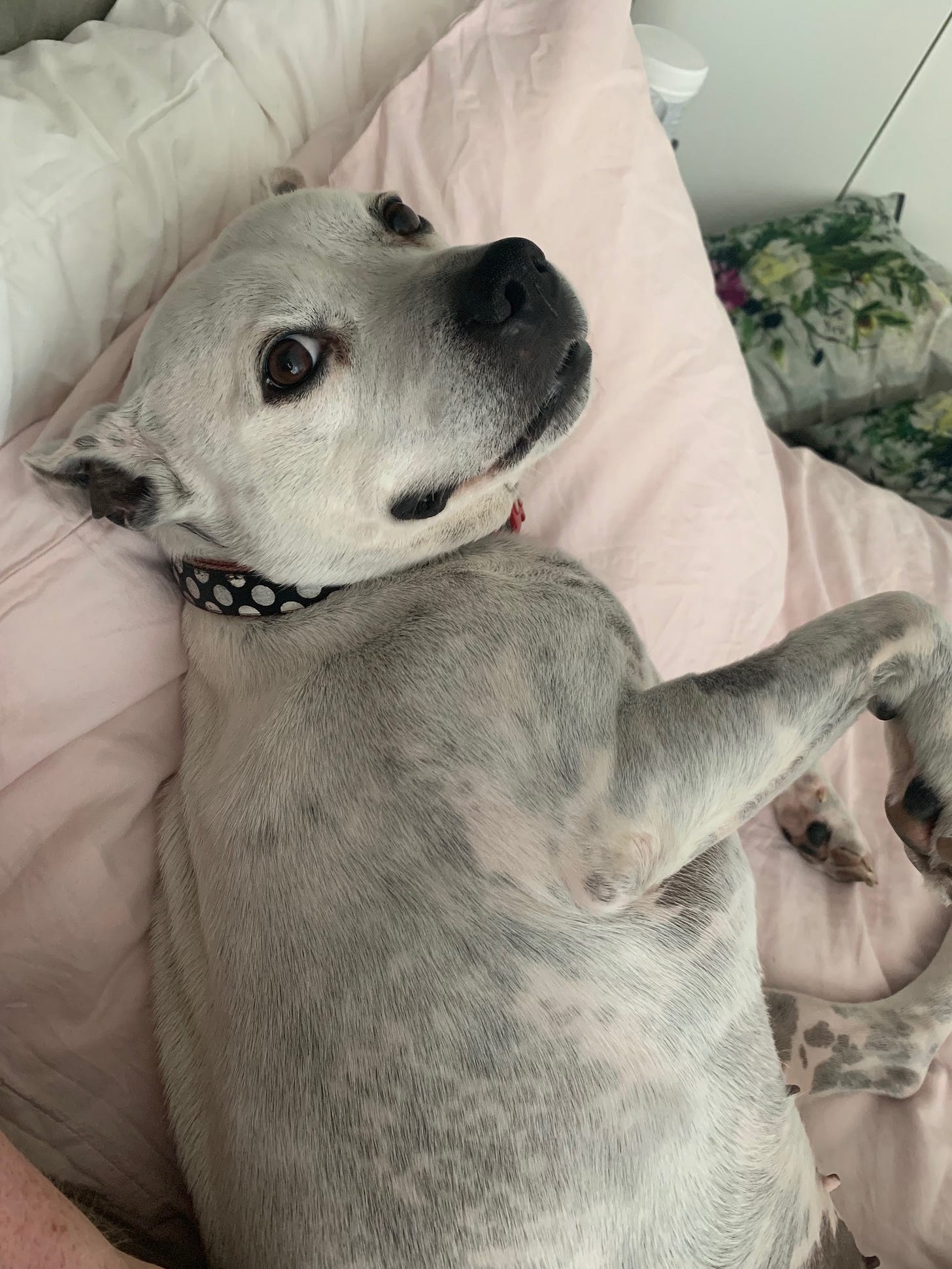 This is Blue, Harriet Minter's gorgeous pupper whose company I've had the great privilege of being in.
If you have a Good Dog, send me a picture of them to feature here and bring joy to the lives of thousands of freelancers.
---
Calls for pitches
---
The reading (and doing) list
---
Testimonials
Kristin Wong: Love your newsletter!
---
The Professional Freelancer is written by Anna Codrea-Rado, illustrations are by Léo Hamelin. It's a production of FJ&Co, a platform that gives freelance journalists the tools, resources and community support they need to make a sustainable self-employed living
If you're new to freelancing, download First Aid for Freelancers, my free e-book on handling the early days of self-employment. You need to put your email address in to download it; you won't be signed up to the newsletter twice. Also check over the archives for past issues
If you want to advertise a part-time job or work opportunity to a community of over 3,000 freelance writers, click here