Freelancers aren't second-rate workers
I'd love to see more companies proactively learn about their freelancers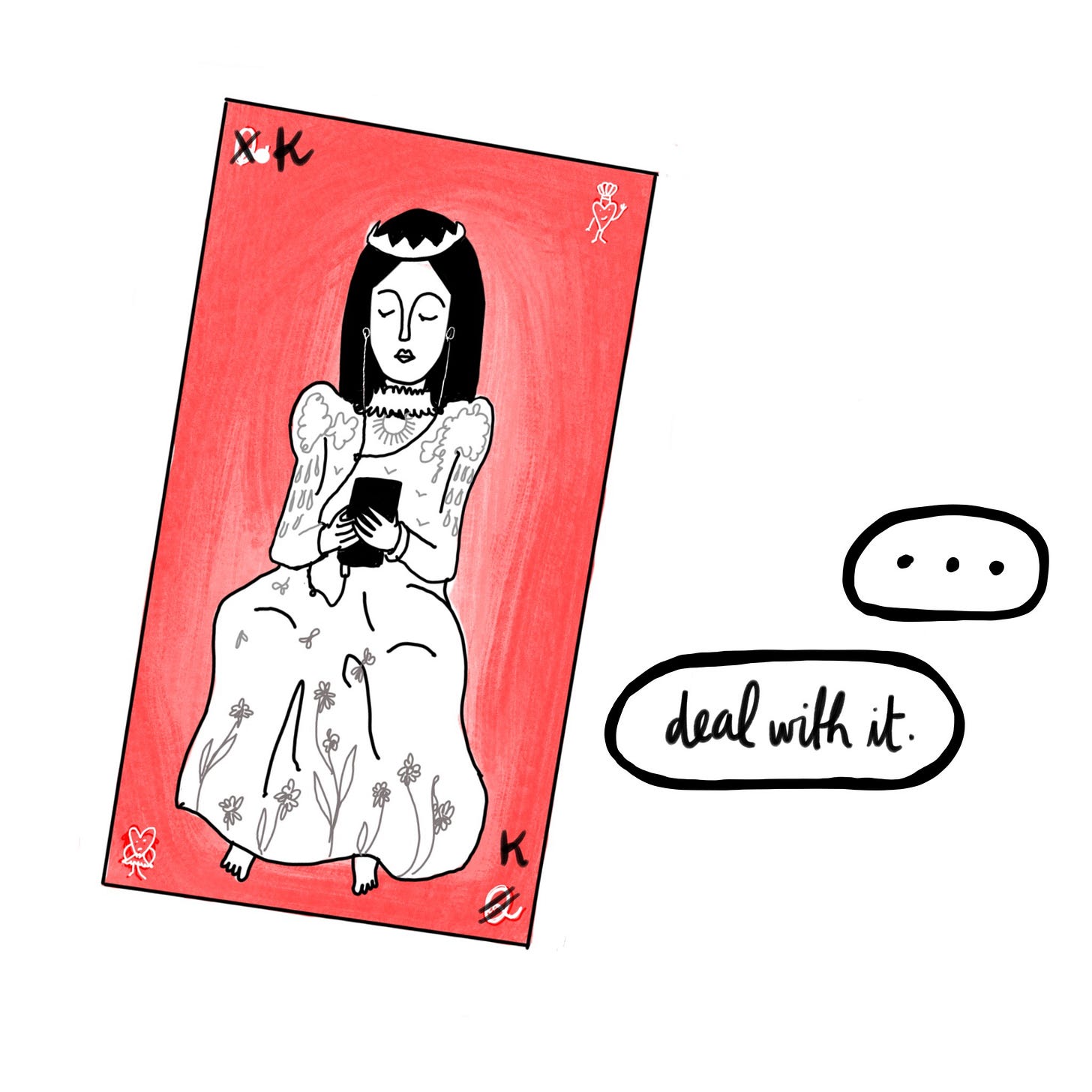 An editor I've not worked with before emailed me last Sunday night. They had a commission and said they were going to call me on Monday morning about it.
They called at some point in the morning, but I missed it because my phone was on do not disturb while I was working on a piece I had to file by lunchtime. I got an email at 11 AM to check I'd seen the first one. I replied to say thanks very much for thinking of me, but I was completely booked up with commissions so wouldn't be able to take this on.
They never replied.
I can't help but read this situation as there being a perception of me as the desperate freelancer refreshing my emails on a Sunday night, frantically waiting for a client to call with a job. That I'm someone who is so unimportant that after hassling me with three different communications before noon on a Monday, I don't even get a reply to my polite email.
That's not me. To start with, I don't email on the weekends – in fact, I've become a lot stricter about emails in general because they are sapping my time to actually get real work done. My phone stays on do not disturb for most of the day. I tend to get booked up with commissions because I'm a reliable freelancer who files decent copy to deadline.
To be clear, I'm not ungrateful for work coming my way at all. I am very grateful for that! And if I'm free to take on a commission, I pretty much always will and do so with a good attitude about it. What I'm talking about here is the treatment of freelancers by the companies that work with them. Even something as small as how a company approaches a freelancer speaks volumes about how they value them.
The freelance workforce is growing, and there's a narrative that that's because there are fewer staff jobs out and that freelancing is some kind of second choice. I don't believe that's true, not least because the most recent research suggests that the rise in self-employment is actually being driven by people choosing to work in this way. Personally, I freelance because I want to work in a way that allows me to do my best work, which for me means no emails on weekends.
Freelancers, independent contractors, non-permanent staff, whatever you want to us, are not second-rate workers. Working flexibly does not mean being available 24/7 because a client has been disorganised.
You might be thinking, but you're a journalist, things happen at the last minute. They do and they don't. I don't cover news anymore because I don't like working in that reactive, unpredictable way. Plus, there is a difference between a news editor needing a freelancer at the last minute to cover a breaking news event and a content marketing agency scrambling to find someone to write an evergreen feature for them.
The biggest signal a company gives about how it values its freelancers is undoubtedly how they pay them. The company this particular editor works for has 45-day payment terms after publication. That fact in and of itself sends a very clear message about how they view freelancers.
However, this is about more than just pay. This is about fostering a good work culture that includes your non-permanent workers. I'd love to see more companies proactively learn about their freelance workers and how they actually work. Especially those that rely so heavily on freelancers for the bulk of their output.
Matthew Knight, who runs the freelance community Leapers, has a document called the Manual of Me which he created so that independent workers can tell companies how they work, rather than just what they do. I love this idea so much because it's a step towards a better understanding of different ways of working.
The Manual of Me is a brilliant tool because it opens up the dialogue between client and freelancer. And I do recognise that it's on both parties to improve their understanding of each of other. Which is why I've been thinking about emailing that editor to explain that I don't work within in the parameters they set, but that it would be great to talk about how we can work together in a way that works for both of us. I'm not going to send that email on a Sunday, though.
---
FJ&Co news
Funding Your Freelance Journalism: The next FJ&Co panel event is on August 21 and it's on how to support your journalism. From content marketing to grants, we're going to be talking about different revenue streams you can use. I'm actually going to be a panelist on this one for a change so that I can talk about newsletters as an income source for journalists. The panel is free for FJ&Co members, who will have received an email about how to get them. Tickets available here.
---
Dollyvision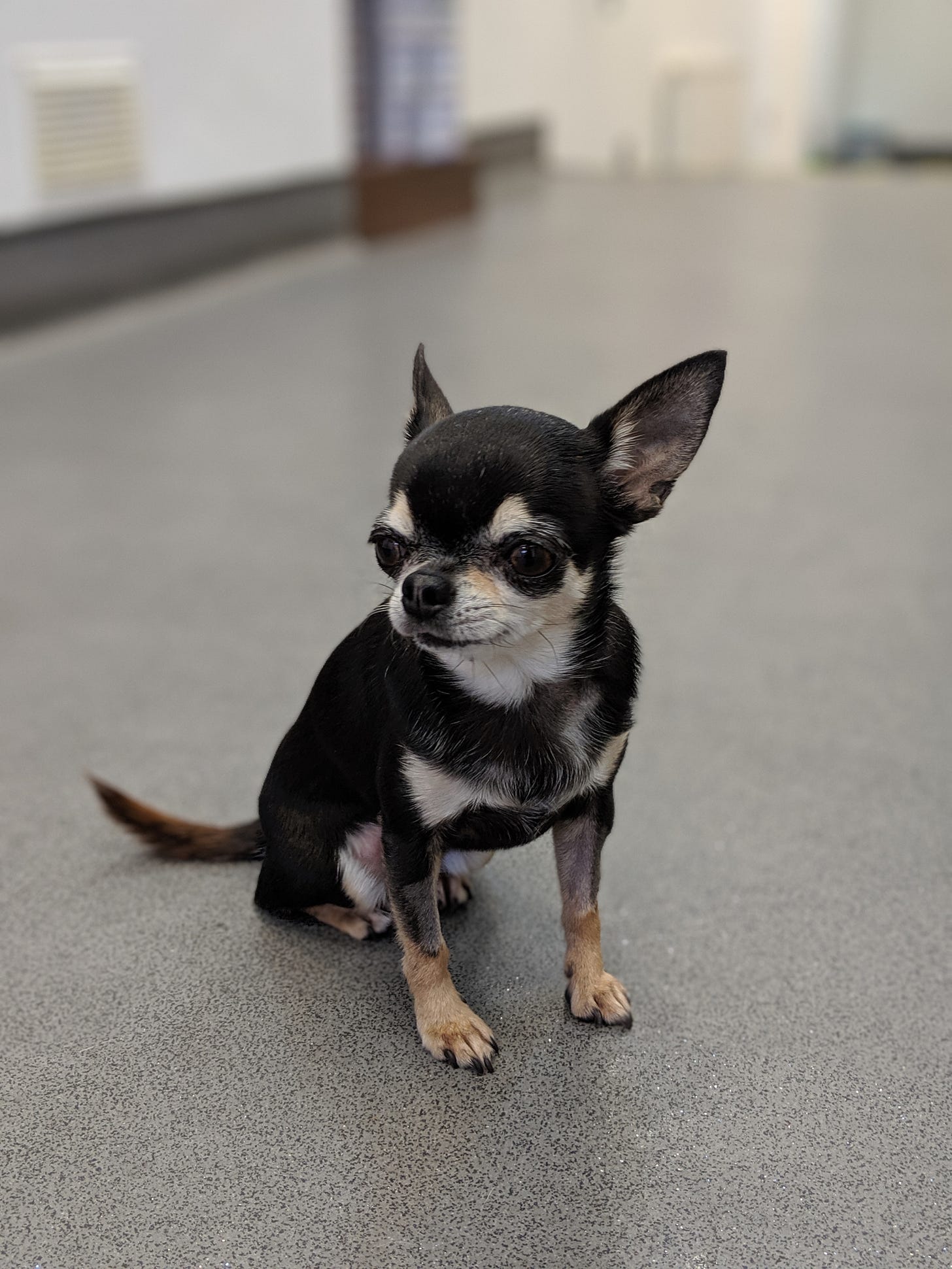 This is Pickle, I met her at the vets recently and she is about the size of my hand (!) It made realise that often met other great dogs on my travels and they should be showcased as the stars they are. I'm going to start featuring other dogs in this slot in the newsletter going forward, so do please feel free to send me pictures of your dogs.
---
Calls for pitches
---
The reading list
---
Testimonials
Nicola Appleton: SUCH a great newsletter. Full of actionable, practical advice. Thank you!
---
The Professional Freelancer is written by Anna Codrea-Rado, illustrations are by Léo Hamelin. It's a production of FJ&Co, a platform that gives freelance journalists the tools, resources and community support they need to make a sustainable self-employed living
If you're new to freelancing, download First Aid for Freelancers, my free e-book on handling the early days of self-employment. You need to put your email address in to download it; you won't be signed up to the newsletter twice
If you want to advertise a part-time job or work opportunity to a community of 3,000 freelance writers, reply to this message or email anna@fjand.co