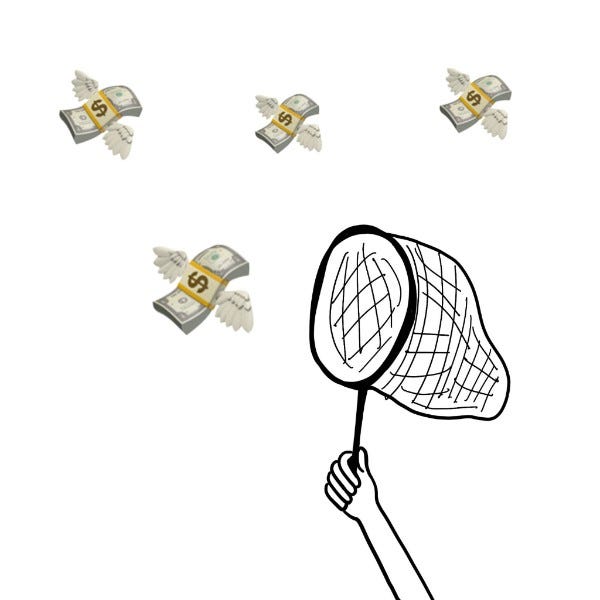 A few days after I decided to go freelance following my redundancy, my friend and former colleague Harriet Minter took me out for lunch to give me a much-needed pep talk. Always excellent at no-bullshit career advice, she told me that I wasn't going to make a decent living only writing for traditional media outlets. I'd need to do some kind of corporate work as well.
She was right. The rates publications pay, on both sides of the Atlantic, are simply not enough to make a reliable and comfortable living. There is, however, huge demand for "content" in the broader sense of the word. There's branded content (companies producing and publishing their own content e.g. airline magazines), sponsored content (brands partnering with a publisher and the content sits on their site e.g. the Guardian's partnership with Protector and Gamble), thought leadership (expert blogs or opinion pieces with an executive's byline, written by someone else) and a host of other opportunities.
Some journalists baulk at the term "content" and look down on it because it's not "real journalism". They're right, it isn't. It's a new type of media that's different to journalism and happens to pay better. Yes, there are some ethical boundaries to navigate but it is possible to do a mix of both traditional journalism and corporate work in a way that doesn't compromise your professional integrity. To be frank, unless traditional media outlets start paying better, you pretty much have to do it if you want to earn all your income through writing alone.
I make a big chunk of my income writing content. It's the part of my business that I'm asked the most about so I thought it was time I started writing about it here in this newsletter.
The best start is how I get the gigs in the first place.
The branded content platforms
My best-paid branded content gigs have so far come via a platform called Contently. Other similar platforms also exist but this is the only one I've used so far.
You sign up for a free portfolio (which is worth doing anyway because it's a nice way to display your clips) and you tick a box that says you're available to work with brands. Your profile is then reviewed and if it qualifies, you are invited into the pool of freelancers. Brands then look at your profile and if it's a match, they contact you with projects.
Fair warning: it can take a while (months!) to get your profile approved and your first client to find you. Also, my understanding is that some specialisms are more-sought after than others, such as business writing, tech and personal finance.
The rates I get through Contently are very competitive. To give you a sense of the figures, I got my first commission on Contently in October 2017 and since then I've made just over $8000 (~£6000) from 11 features.
The real game-changing feature of Contently, though, is that you get paid upon submission. It depends on the client, but you'll get half (sometimes all!) of your fee after you submit the first draft, automatically credited to your Contently account which you then can transfer instantly into Paypal.
Sponsored content publications
The way I've got some sponsored content work is through specialist publications. I've written for Raconteur, which produces industry reports that run as supplements in The Times. I got that gig through my network – someone I know works there and connected me to the relevant editor. All the content (which is mainly business-focused) is written by journalists; the pay is good but not as high as the branded content work I do.
It's worth noting that most traditional media outlets have an in-house sponsored content arm, including the Guardian, Vice, the Economist, BuzzFeed and even the New York Times.
Direct-to-client
I've only managed to do this once so far, but I have sold a package of bespoke content directly to a client. This connection also came through my personal network.
The client was an educational institute and they were looking for content for their blog, I worked with them to develop a series of posts and then produced all the content for a flat fee. I'd love to do more projects like these because you get to help develop a content strategy as well as doing the actual writing.
I'm sure some of you will have more questions about content writing, so let me know what you'd like to read about as I'm planning on doing more newsletters on the topic.