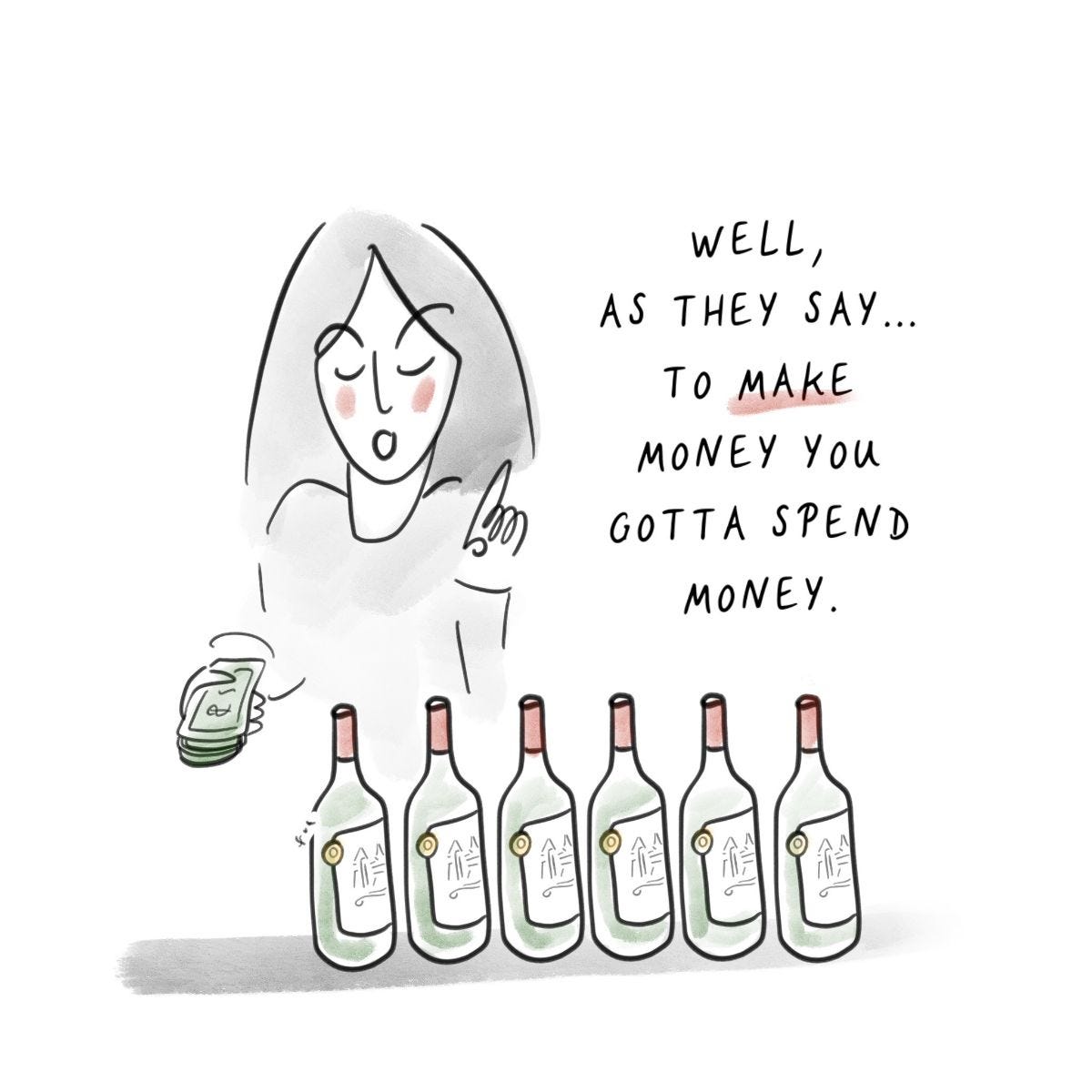 Illustration: Léo Hamelin
Lately, I've been hearing the phrase "we have no budget" a lot. Companies are cancelling projects and cutting their freelancers loose as they try to recession-proof their businesses by reigning in their spending.
The more work gets cut, the harder it is to believe that freelancing in the middle of recession-triggered-by-a-pandemic is possible. But it is possible, for one simple reason. In an economic crisis, there are those who continue to profit.
At the beginning of the pandemic, I read a piece in the New Yorker about the investors who predicted the world was going to hell in a handbasket, bought stakes in the manufacturers of N95 masks and made a fortune. Now, I'm neither saying I agree with the ethics of these investments, nor am I suggesting for you to do the same. But I am illustrating an uncomfortable truth: money always flows.
"Someone, somewhere has money," is an aphorism the journalist, coach and speaker Harriet Minter says to me often. She was right when she first said it to me a few years ago and continues to be right now. Because the real secret to finding commercial work as a freelancer in a pandemic is believing that it exists. All it takes is for one person to say, "we have budget" and suddenly things turn around.
For a step-by-step guide to getting commercial freelance work, including a Q&A with content marketing agency Skyword, become a premium TPF member today
---
This is the online version of The Professional Freelancer, a newsletter and community for anyone who wants to be happy and successful working for themselves. It's written by me, Anna Codrea-Rado, a journalist, podcaster and campaigner for freelance workers' rights. Illustrations are by Léo Hamelin. If you sign up with your email, you'll receive weekly posts like these, PLUS work opportunities and curated links that will make your working life better.