How to have better relationships with editors
Working with editors as a freelancer doesn't have to be painful
Before we get into this week's newsletter, I have an announcement to make: The Professional Freelancer is introducing a membership option.
Members-only content will begin on May 22. Members will get exclusive access to resources that will help them hone their craft and make more money as a freelancer. These member-only posts, published at least twice a month, will include in-depth guides to pitching, finances, and mental health, as well as interviews with editors and superstar freelancers. And if that's not enough, you will also get free access to the FJ&Co panels (past events have included how to get a book deal, future-proofing your career and managing your freelancer finances). Think of it as a one-stop shop for everything you could possibly need to kill it as a freelancer.
Membership is £9 a month or £90 a year, with a 20% lifetime discount for early subscribers. And as the content I make counts as professional development (the non-lame variety, mind you), don't forget that you can expense the cost of the membership on your tax return.
The Friday newsletter will remain free and will continue to go out to all subscribers, but only members will get the additional content and free event access. You can subscribe today at the discounted rate so that you don't miss the first members-only post (which will be part one of a four-part ultimate guide to pitching sent out on May 22). If you'd prefer just to keep receiving the Friday newsletter, then you don't have to do anything.  If you have any questions about how membership works, or any other queries or concerns, just reply to this email with them.
Thank you to everyone who's been reading this newsletter over the last couple of years. I started it the week after I lost my staff job and to see it grow into something that I can turn into a sustainable media business is just incredible. I wouldn't be able to do this were it not for you, the readers, who subscribed to this email and continue to read it each week.
Thank you. And now, on with the show!
---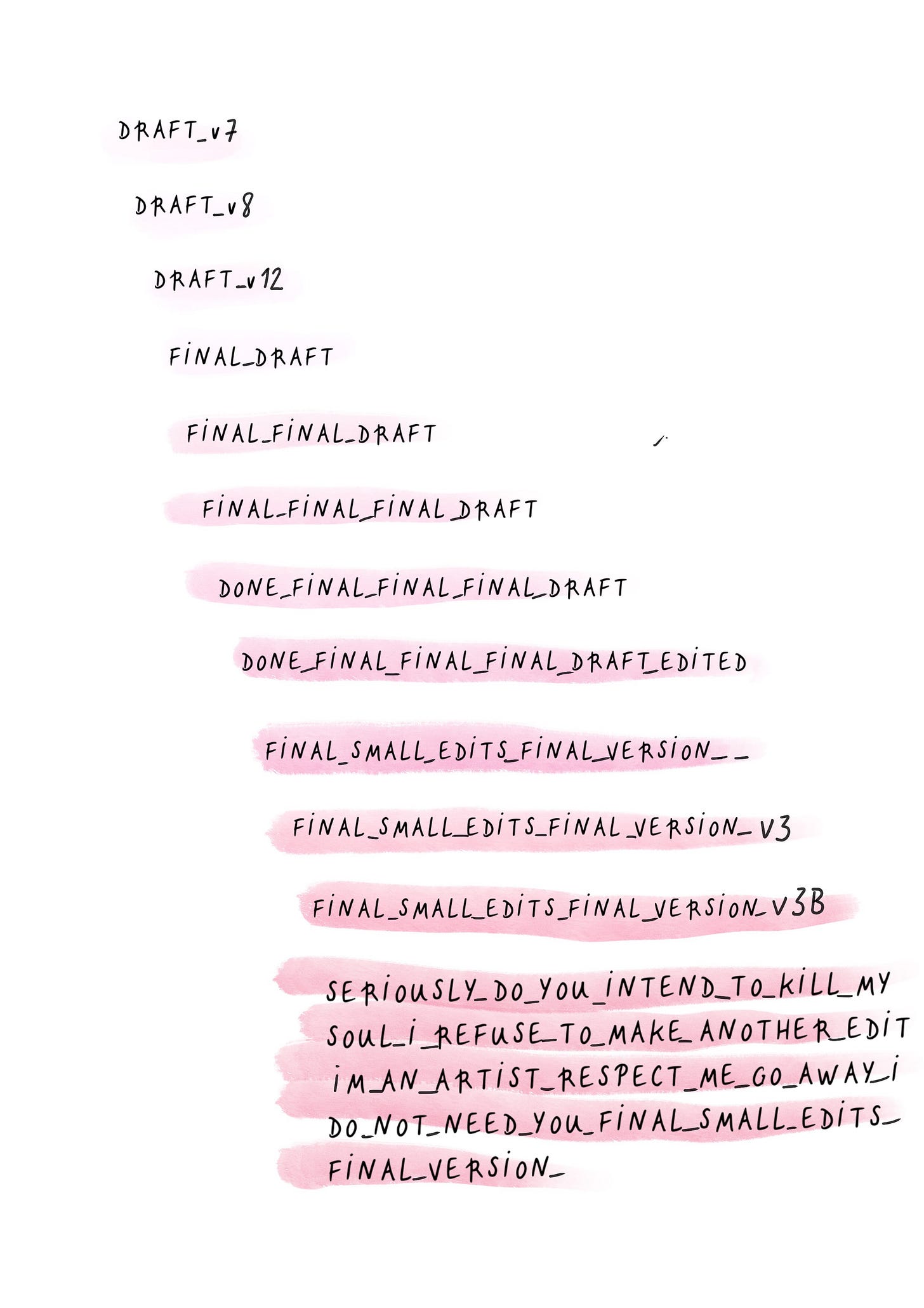 A good editor is like a personal trainer. You kind of hate them during the actual workout but afterwards, you have them to thank for the results. They're there to push you past your comfort zone. 
But let's be real, for quite a few writers the relationship between them and their editor is often a tense one. You hand in what you think is well-researched, beautifully written copy, only to have it come back with proverbial red pen all over it and no recognition of the effort you put in. 
I had a difficult edit recently. It was the kind of story I really wanted to do justice to, so spent ages constructing an elaborate narrative and overly-complicated turns of phrases. I was cocky enough to think I'd nailed it on the first attempt. So when the editor asked me to re-write the lede (the opening paragraphs) twice, I was a bit deflated.  
I got to the point where I was so sick of the story I didn't want to look at it anymore. But I did go back and look it and I realised that it was so much better because of those edits. I spoke to the editor about the process, thanking them for the edits and they told me that they didn't mind when the story comes out a diamond for it. If anything, they didn't seem to think the re-writing was anywhere near as painful as I had found it. 
That's the thing you have to remember, editing is part of the writing process. A good editor wants to edit you. And here's the kicker: edits don't mean you are a bad writer! The editor is there to make the story sing. You as a writer should want that too – you both have the same goal.  
The real secret to improving your relationship with editors is actually really easy: just trust in the process. If you're working with a good editor, you and your story are in safe hands. 
No matter where you are in your career, it's not cool to think you're above being edited. Call it imposter syndrome, but I always raise an eyebrow when my copy goes out with no edits. Good editing is a skill and if you have the privilege to work with a good one, stick with them. I've followed editors as they've moved to different publications and have specific editors I want to take my stories to because I know they will get the best out of me and my writing. 
There's a great bit of journalism slang: "kill your babies" (also known as "murder your darlings"). It means, be prepared to cut out those phrases, sentences and other bits of writing you're really attached to but don't actually add value to the story. As painful as it might feel while it's happening, let your editor make you kill those babies.   
---
Upcoming FJ&Co events
Last few spots left for the Female Freelance Journalist Meetup: The next FJ&Co event is a free meetup for female freelance journalists. It's on May 16 at the Ace Hotel and is free to attend. There aren't many spots left, so make sure you've signed up here if you want to come along.
---
💸 Jobs board 💸
Freelance journalists to provide sports case studies for short film: 

The 

Real Story Network

 is a film production company and we're looking for amazing stories of young athletes (ideally 35 and under) to profile in an upcoming film for an exciting client. We're looking for journalists who have stories about athletes with unusual paths to success and who are a product of their environments. People who have used their disadvantages to their advantage and are succeeding in circumstances that others might not have been able to overcome.

All we need is a couple of lines on the person and why you think they're a good fit, rather than a long research pitch. If we go to feature your case study in the final project, we will pay £250.

Send any ideas, no little how big or small to 

hello@realstorynetwork.com
---
Dollyvision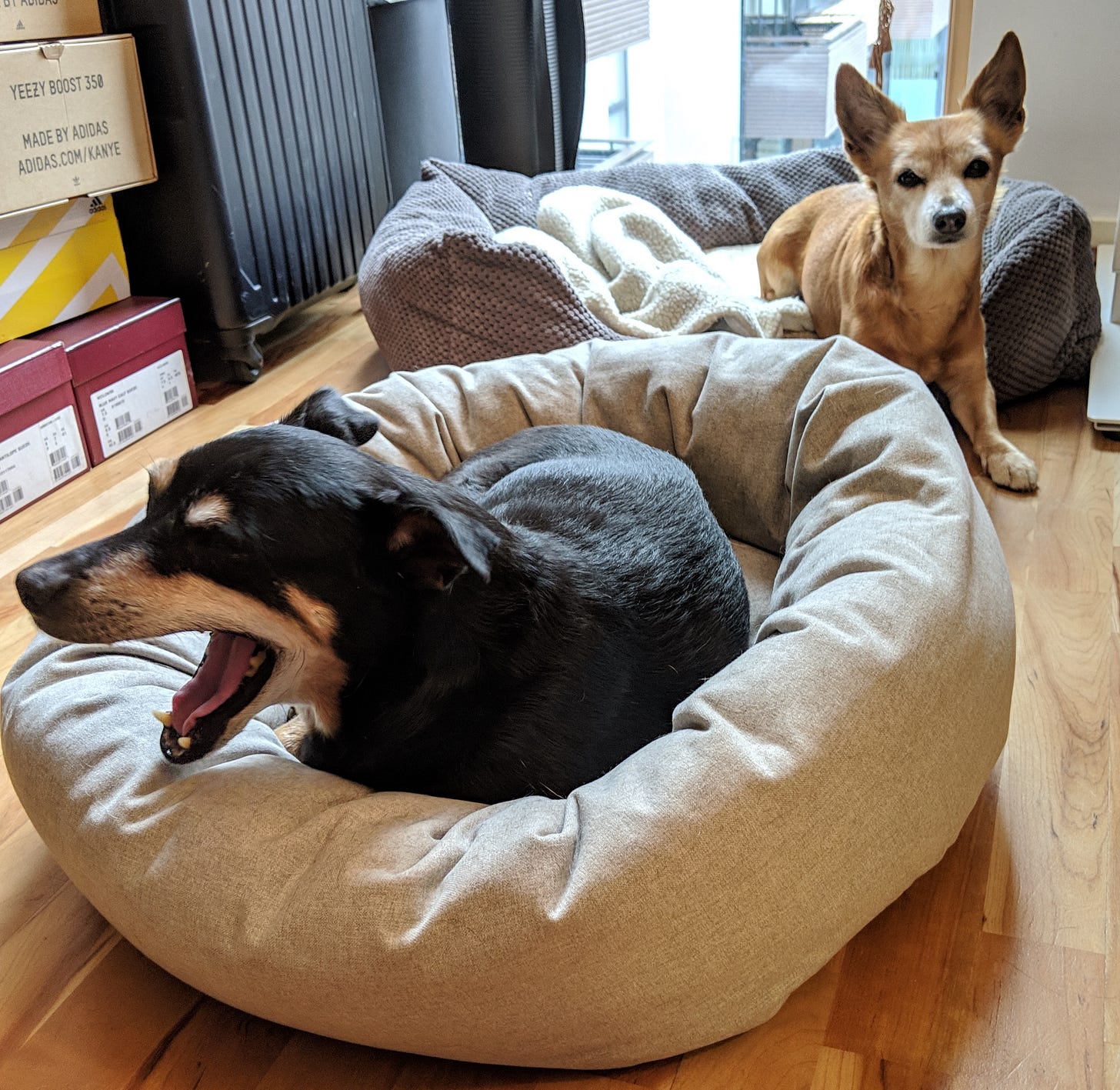 These two know what it's like to have a tense relationship
---
Calls for pitches
---
Reading list
I interviewed the rapper slowthai for a profile in the NYT. I also wrote about freelancer isolation for a special report on the future of the workplace. How to make money online as a content creator. Long read on how the Guardian recorded its first operating profit since 1998. When did pop culture become homework? How Slack is ruining work. How freelancers are changing the jobs market. Down and out in the gig economy (very interested in what other freelancers think about this piece!).
---
Testimonials
Joe Lo: Enjoyed your newsletter today - very useful.
---
The Professional Freelancer is written by 

Anna Codrea-Rado

, illustrations are by 

Léo Hamelin

. It's a production of 

FJ&Co

, a platform that gives freelance journalists the tools, resources and community support they need to make a sustainable self-employed living
If you're new to freelancing, download 
First Aid for Freelancers
, my free e-book on handling the early days of self-employment. You need to put your email address in to download it; you won't be signed up to the newsletter twice
If you want to advertise a part-time job or work opportunity to a community of over 2,500 freelance writers, reply to this message or email anna@fjand.co