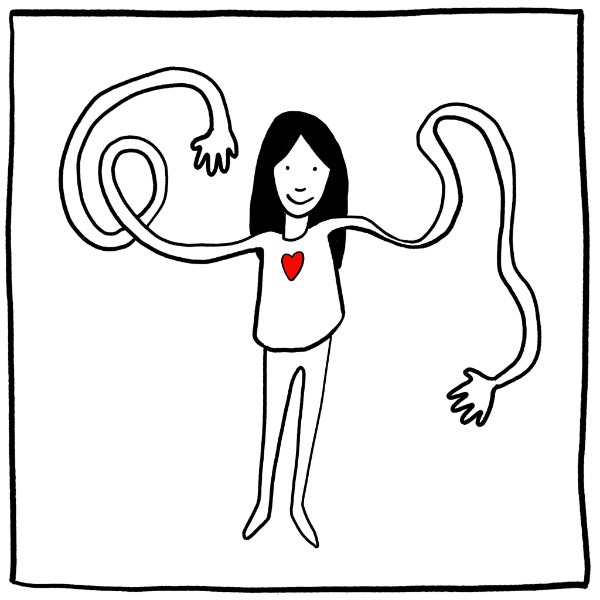 My first job after I graduated was editing an alumni magazine. It used to bother me that it wasn't a "real" media job. Looking back on it now, it was because I wasn't in a newsroom that I got all sorts of opportunities I otherwise wouldn't have. Like training for example. I was sent on all sorts of courses and encouraged to apply for professional qualifications.
Having that chance to develop my skills was so important and now that I'm freelance, I get to set how much of a priority career development is for me.
Unfortunately, however, professional development comes with a new set of problems when you're self-employed. To start with, most of the big conferences are designed and priced with companies footing the bill in mind, so the prospect of shelling out for them is really daunting. Not to mention, there's no central place to look for these opportunities or a boss suggesting you do a specific course. It's completely on you to take the lead.
So here are my tips for investing in your professional development as a freelancer.
Think of it as an investment rather than an expense
Like most things when it comes to freelancing, the first thing you need to do is shift your mindset. It's best not think of a training course an as an expense, but rather an investment in the truest sense of the term: putting money into a project with the expectation of increasing your income. That being said, don't forget that training is very much an expense in that it's usually tax deductible!
Figure out what kind of professional development you're after
Do you want to learn an entirely new skill, or just improve on something? A good place to start is by assessing whether you're not reaching a particular goal because of a lack of skills. This can be big or small. For example, you might have the ambition to launch a podcast but have no idea how to start going about it. Or you might be finding your marketing efforts aren't really paying off.
It's also worth remembering there's a difference between "hard" and "soft" skills. The former being the technical stuff and the latter the interpersonal ones. Put another way, it's the difference between the mechanics of doing a job, versus the art of it.
Make a case for the training
When you work for a company, if you want to go to a conference or on a course, you have to prove to your boss and your boss's boss that it will benefit them if you go off and learn something. When you work for yourself, it's smart to still make a case for doing a course. This means doing your research properly and assessing what your business will get out of it.
Ask yourself these questions: Will I meet business prospects at the conference (ie will I make back the cost of the ticket in the work I can sell there)? Will I learn a skill I didn't previously have that will make my working life easier in some way? Will I improve my skills enough to raise my rates or attract new types of business? Will I enjoy this course? What have other people said about the course? Can I afford it? What would I miss out on if I didn't do it?
You don't have to go back to university
Finding the right place to go to for professional development can be challenging. Universities do offer short evening courses, but that's not the only place to look.
You can also do distance-learning. Not only do many universities offer this, but there are platforms like Skillshare, Udacity and Udemy where you either pay-per-course or a monthly fee gives you access to a library of videos. (I actually have an old video on Skillshare on pitching to editors and a code for two months of free access to all of Skillshare's content).
If you want an IRL course, there's General Assembly where you can learn practical tech skills. Trade unions also often run training events, with discounted rates for their members.
Start small
Professional development is kind of like exercise, you should do whatever works for wherever you're at. If you can't afford to take a multi-week evening course, consider a one-day workshop. If you're not sure if you need a new skill, go to a few panel discussions on the topic. Some professional organisations such as the IPSE (UK-based) also offer training courses.
Don't forget that there are also a wealth of career books out, ranging from the classics (Spencer Johnson's Who Moved My Cheese? and Stephen R Covey's Seven Habits of Highly Effective People) to a new wave of titles that deal with modern work issues (Emma Gannon's Multi-Hyphen Method, Otegha Uwagba's Little Black Book).