How to Pitch to Editors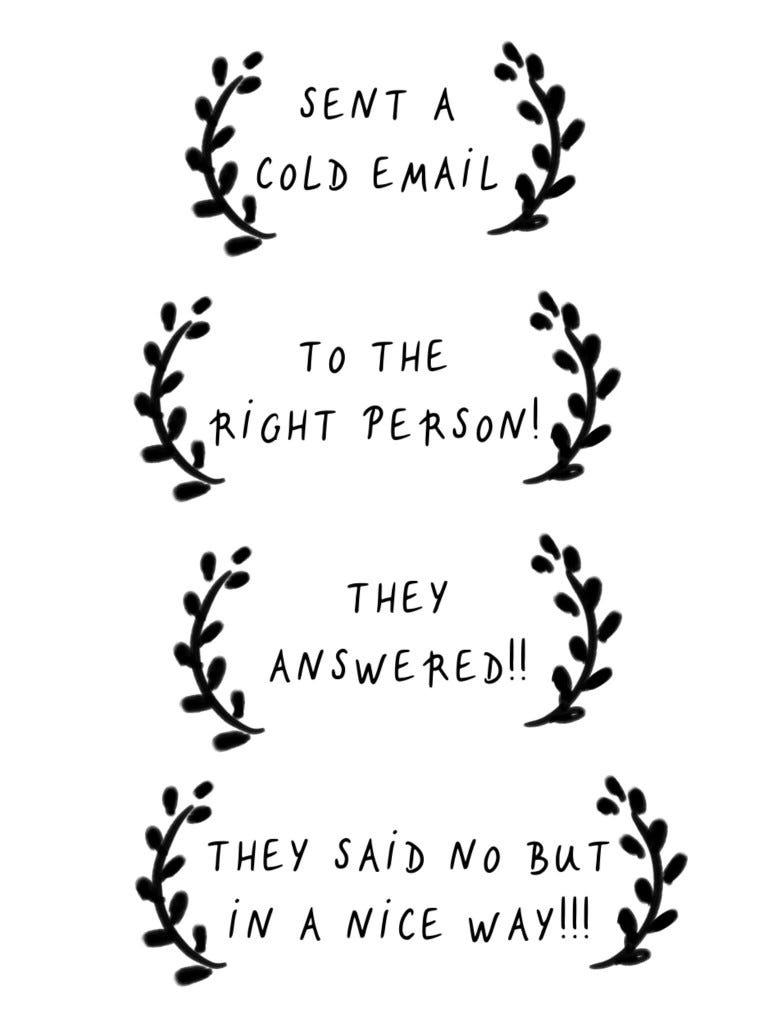 There are some aspects of the self-employed writing business I'm not sure I'm ever going to like that much. Pitching is high up on that list. Unfortunately, though, it's a crucial part of the freelancing process. If you don't pitch, you don't get to write.   
How to pitch is something I get asked about a lot, so I thought the best way to answer it was by going right to the source and asking editors what it takes to get a commission. A couple of weeks ago, I hosted a Q&A on pitching to magazines and websites. The panellists were Kate Lloyd, features editor of Time Out, Vicki Turk, senior editor at Wired, and Hannah Ewens, features editor at Vice.
Below are the key takeaways that came from that session, written up by Ellie Howard.
Pitch to the right place (and person)
One of the most important things to think about when pitching is where your article will sit. If you've found the right magazine, next you'll need to know who's the correct editor, and what sections and topics they cover. Kate is in charge of Time Out's features section. She said: "I commission long-form articles that are usually at the front of the magazine, rather than the specific sections covering theatre or music." So put in the legwork to figure out who commissions what for which sections.  
Offer something staffers can't
While magazines tend to have in-house staff writers, each editor said on average they commissioned three or four pieces from freelance writers per week. Vicki said: "From freelancers, it is usually going to be reported pieces. We are looking for what we might not know about." Or, as Kate put it, "pieces that will need more investigation than in-house writers have time to do."
Tailor every single pitch
Vicki warned against copying and pasting your pitch to every editor in your address book. "I can understand the temptation of a scatter-gun approach, but it's so obvious that you've done that." Instead, give your pitch the time it deserves.
"It's better to take half a day putting together a really well thought-out pitch," she said. "If you're at the beginning of your career, or if you're trying to pitch to someone that you've never written for before, you really need to put the effort in."
Keep it short and to the point
"If you can't articulate the story within a few sentences, then you probably haven't thought it through," Vicki said, "short is always better." The editors all agreed that pitches shouldn't run over two or three paragraphs.
The art of cold pitching
Kate had some great tips for pitching to a new editor for the first time. "Pitch to the formats that exist," she said, explaining that you can take your cues from the series and style of stories that a publication runs regularly. She also suggested, "always putting 'pitch' in the email head, because when things get lost in my inbox I can just search and it pulls them all up."
If you don't get a response immediately, a polite follow-up email is encouraged. Not sure how long to wait? "Two days for me is a really good amount of time," said Hannah.
The secret recipe for a successful pitch
A successful pitch should read as a 'mini-narrative', to borrow the phrase from Vicki. Just like an article's opening sentence hooks in readers, the first line of your pitch should do that for the editor. Then it needs a paragraph that explains the crux of the article and why it's timely.
Make sure that your pitch reflects your writing abilities. "If you're pitching to me and I don't know who you are, I don't know if you can write. The only thing I have to go on is the email you've just sent me," Vicki said.
Avoid the common reasons why pitches get rejected
While the usual problems of pitching a news-piece two days after it's gone viral or the regurgitation of articles were mentioned, one of the main pitfalls that even seasoned writers sometimes succumb to is the lack of specificity. "A story needs a narrative, it needs characters," Vicki said. Try to distil the essence of your pitch, and make sure to include the specificities, whether that is a person, trend or new research.
"Wait until you have a really good idea before you start pitching to an editor," Hannah said. "Really tailor your first idea." She goes on to explain that editors are busy people, and if you continually send them half-baked pitches, they'll start recognising your name for all the wrong reasons.
Instead, "pick the editor, not the publication." She recommends writers should "find someone whose work you admire," adding, "the best work I've ever done is from finding an editor who I can have a relationship with."
A big thanks to all the panellists and everyone who came out to the session. I'm planning on hosting more of these types of events in the new year, so drop me a line to let me know what sorts of things you'd be interested in seeing.
And a HUGE thanks to the event's sponsors:
MOO, for hosting the evening in their beautiful office space. MOO makes customisable business cards and stationery at really reasonable prices.
Gentle Reader, for providing the snacks for the evening. Gentle Reader is a simple app for serious readers. You can use it to read, bookmark and save articles for offline reading from almost any publication. You can use it for free, or the paid version also includes translations of foreign news sites.