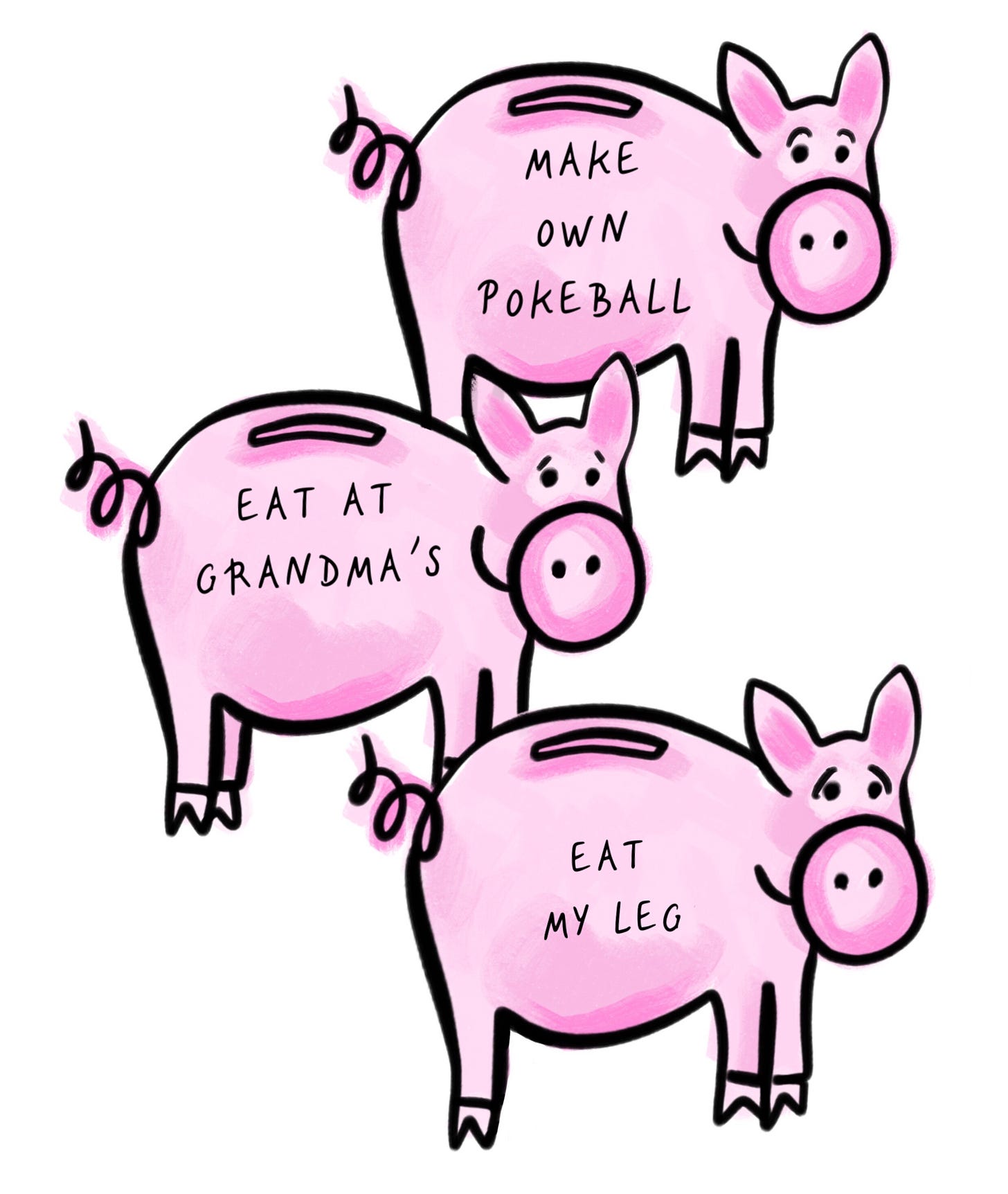 I've been finding myself talking a lot about money recently. I spoke to Lecture in Progress about how freelancers can get paid on time and have been beating my drum on Twitter about paying freelancers properly.
Needless to say, the green stuff's been on my mind. The conversation around freelancers and money is often focused on getting paid and the problems with late payments, for good reason. Obviously it's a subject very dear to my heart. But lately, I've also been thinking about the other side of the coin: savings. What are the best ways to save money when you work for yourself?
I put together a list of things I do to save money and thought I'd share it here. But before I go into them, these tips are not intended to encourage frugal living because I think freelancing isn't lucrative. Quite the opposite – I believe freelancing can be super well-paid because there is no ceiling to your earnings. This list is a starting point for thinking differently about money because you earn in a different way when you're self-employed. Anyway, here are my freelance savings tips:
Go off-peak
Stuff is cheaper in the daytime – everything from gym memberships and haircuts to cinemas. One of the most common reasons for going freelance is the flexibility it offers, so if it suits you to do something off-peak why not save some money at the same time.
I have an off-peak gym membership because I like to go to the gym at 3 PM. I find it's the best cure for the mid-afternoon slump/existential crisis, plus the gym is also a lot quieter at that time. I like going to the gym at a time that happens to be cheaper, so I take advantage of that saving because how I work allows me to do that. I don't go to the gym in the daytime because it's cheaper. It's a subtle but important difference.
Take your holidays out of season
It's a bank holiday on Monday but I'm working because I've stopped observing the regular bank holidays and started taking long weekends at other times of the year. As far as I'm concerned, outside of the major ones, bank holidays are random days off throughout the year – I'm under no obligation to observe them as a freelancer, so why not cover someone's time off and take a different random Monday off instead.
The same goes for taking longer holidays. Often hotels offer deals out-of-season or on midweek stays which are worth looking into because if you want "make up the time" by working on a weekend instead, you can.
Open a fixed-term savings account
Generally, the best rates you can get on savings accounts are the ones that lock-in for a fixed period. In some cases, you can get up to 5% interest on one-year savings accounts. These accounts are great for things like tax, not only because of the decent interest, but it also incentivises you to not touch the money. Of course, you do have to bear in mind that as a freelancer you actually pay tax twice a year (hello, payments on account) so you have to factor that in when stashing your money away in these accounts. Or, open two different ones at different times of the year.
Expense smarter
There are lots of things you can expense as a freelancer, meaning you can lower your tax bill by claiming the cost as a business expense. For journalists, things like newspaper subscriptions count as a reasonable expense, as do professional development courses and any travel you have to do to meet an editor for coffee. You might be paying for things out of pocket that you could be expensing – a case of saving money without actually having to change anything. So it's worthwhile either calling the HMRC helpline to find out what counts as a reasonable expense or seeking the advice of an accountant.
Stop comparing your staff salary to your freelance earnings
As a freelancer, there are quite a few ways in which you automatically save money. Not having to commute, having lunch at home, not needing to buy "workwear". Then there are the items you can expense on your tax return, like a portion of your rent and utilities. For that reason, it's not really possible to do a like-for-like comparison of your staff salary to how much you earn as a freelancer. When I first went freelance, I was quite fixated on making the same amount of money (or more than) I did when I worked a staff job, but I've since shifted my mindset because I realise it's an apples and oranges comparison.
As I've thought more about my savings as a freelancer, I've come to realise that it's a lot more important to reassess my relationship to money and how that's changed since going self-employed, than it is to pinch the pennies.
---
Upcoming FJ&Co events
Breaking into freelance feature writing (June 17): The next FJ&Co event is a panel discussion on how to break into freelance feature writing with Sophie Heawood, features writer for The Guardian and Observer; Samira Shackle, freelance writer and deputy editor of the New Humanist, and Amelia Tait who freelances for Wired, Vice and the New Statesman.
This event is free for members. If you want to come to this event and future panels for free, plus get members-only content and resources that will make your freelance life richer, sign up for membership.
---
Dollyvision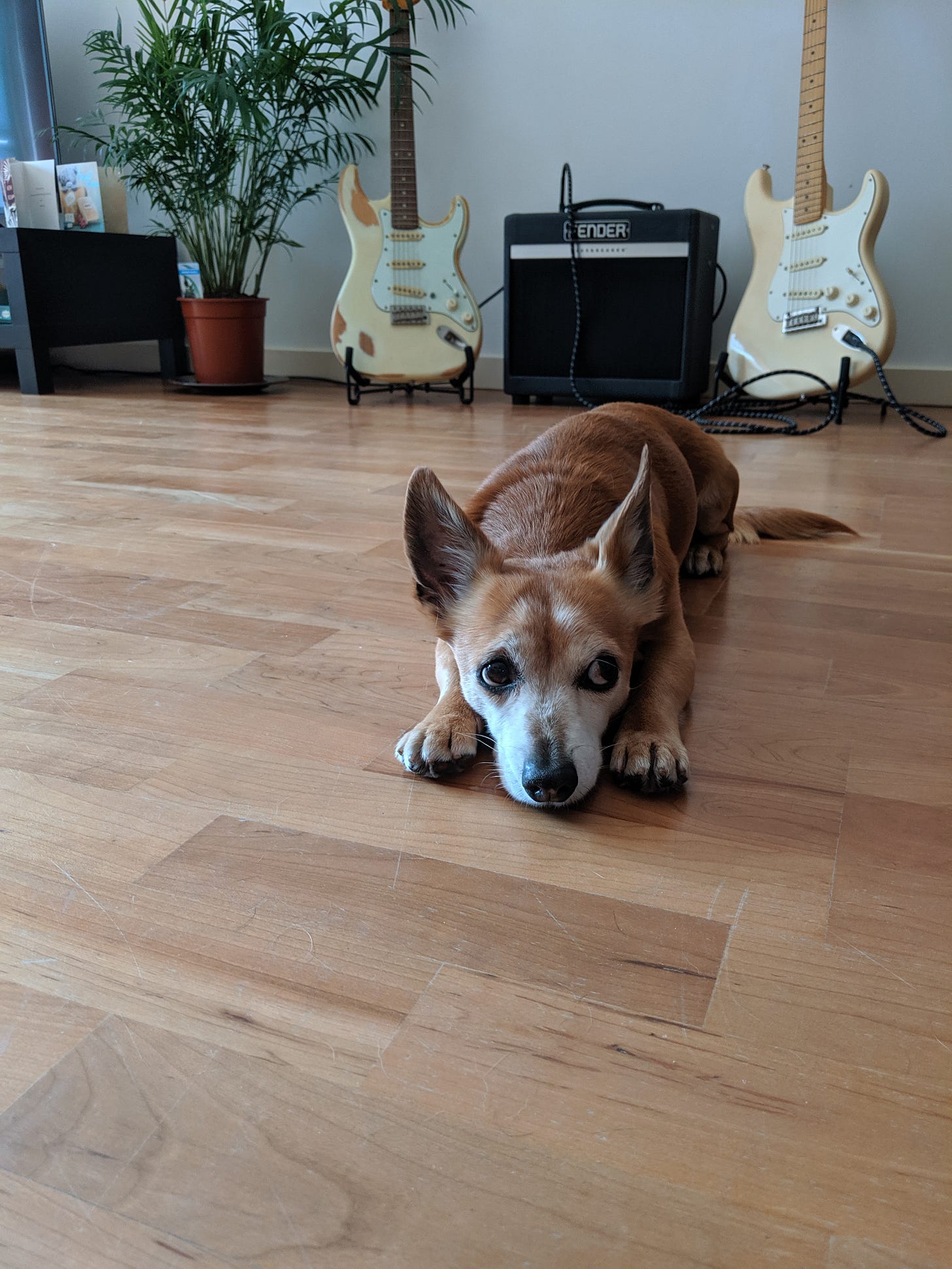 Ralph is firmly of the view that you have to spend money to save money
---
Calls for pitches
---
The reading list
---
Testimonials
Gemma Padley: Thanks so much for your brilliant pitching guide - it's incredibly helpful and inspiring.
---
The Professional Freelancer is written by Anna Codrea-Rado, illustrations are by Léo Hamelin. It's a production of FJ&Co, a platform that gives freelance journalists the tools, resources and community support they need to make a sustainable self-employed living
If you're new to freelancing, download First Aid for Freelancers, my free e-book on handling the early days of self-employment. You need to put your email address in to download it; you won't be signed up to the newsletter twice
If you want to advertise a part-time job or work opportunity to a community of over 2,500 freelance writers, reply to this message or email anna@fjand.co