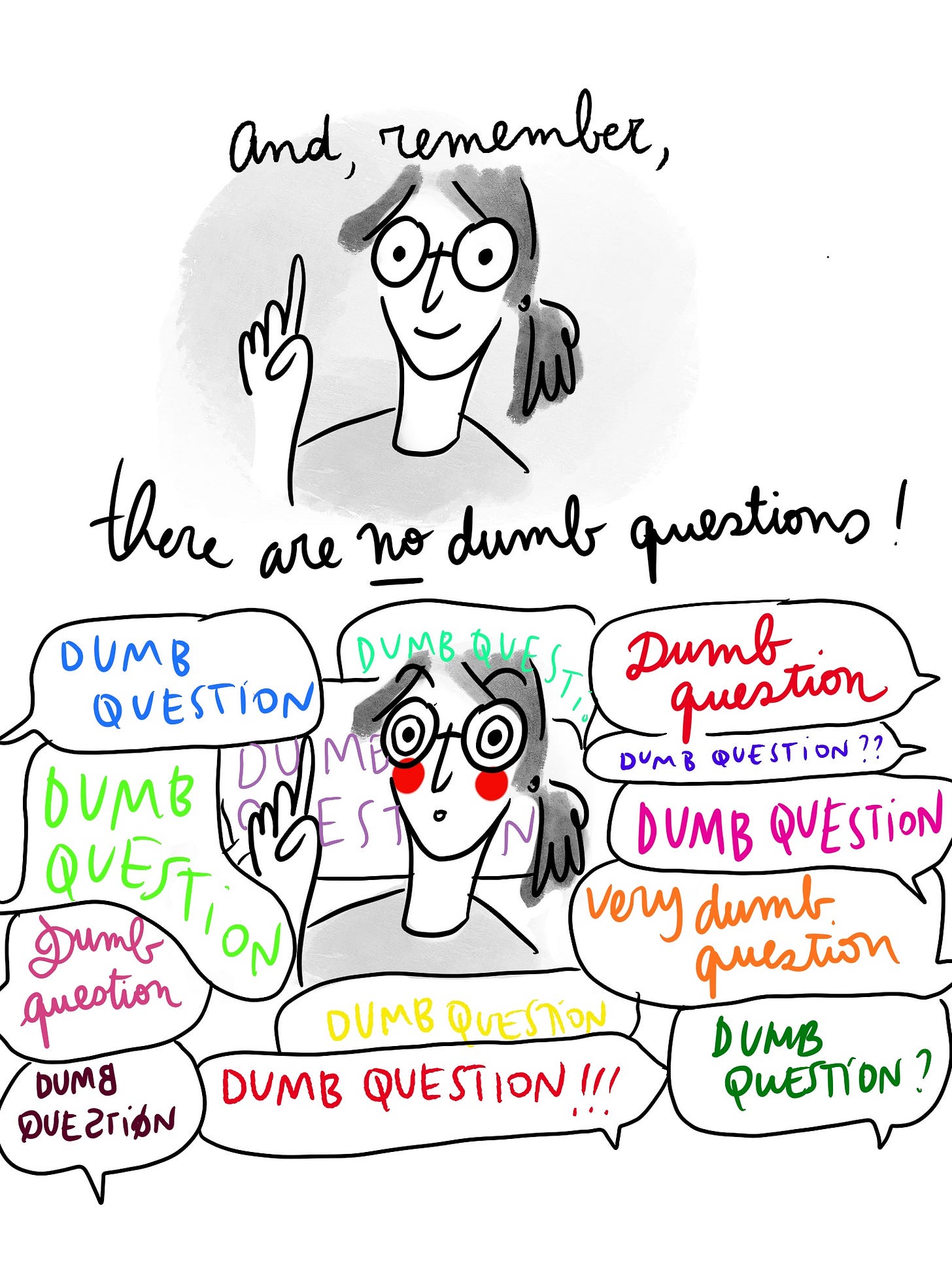 ---
Welcome to The Professional Freelancer, a newsletter that will make your freelance life richer. In this issue:  
    
* Advice for student journalists   
* The Ultimate Guide To Freelancer Finances    
* Sid the cat 
* Why do we never feel like we're getting enough done?
---
It wouldn't be September without a back-to-school special.
In keeping with the tradition, I've put together a two-part issue for student journalists and those new to freelancing. This week's newsletter is for the students and anyone starting out in journalism or writing. The advice I've put together is employment-status agnostic, so applicable whether you decide to go freelance or not. In next week's newsletter, I'm focusing on those new to freelancing or thinking about taking the leap.
Here's my best advice for student journalists:
Start calling yourself a journalist NOW
Drop the "student" or "aspiring" qualifier you're using before "journalist". If you want to be a journalist, you already are one. It's not a profession like medicine or the law in which you need a specific qualification in order to start using the title. Stop waiting for the metaphorical teacher at the front of the classroom to give you permission to be a journalist.
Experiment while you can
Like many writers, I often get asked the question, "How do you find your voice?" My response is that the clue to the answer is in the question itself: you have to look for it. Very few writers (or any creatives for that matter) wake up one morning having suddenly found their voice. It takes trial and error.
When you're a student journalist or at the beginning of your career, this is the time to experiment. Try out lots of different types of writing, formats and topics. When I started out I assumed I wanted to be a print news reporter because that was my limited idea of what a journalist looks like. I wrote some news stories in the early days of my career and totally hated it. Unfortunately, I took that to mean that I wasn't cut out to be a journalist, which wasn't true. All it meant was that I wasn't meant to write news and soon I found my feet in feature writing, instead. Learn from my mistake and don't internalise the misguided idea that if you don't enjoy a particular style of journalism you're not good enough to be a journalist.
Focus on the core skills
While the formats may change, the nuts and bolts of journalism aren't going anywhere. Rock-solid reporting, good interviewing and unwavering ethics are the core skills that separate good journalists from great ones. If anything, these skills are more in demand now than ever.
If you're considering further study in the form of a masters degree or any kind of journalistic training, make sure the programme focuses on foundational journalism skills. Don't get distracted by their state-of-the-art podcasting studios and whether they'll teach you how to build a social media profile, just make sure you learn how to ask the right questions and what constitutes a good story.
Start your own thing
Don't underestimate what you'll learn by doing your own thing. Building an audience, self-editing, creating an editorial calendar and telling stories in new formats – these are all very useful and transferable skills that will impress any hiring editor, or set you in good stead should you decide to strike out on your own. Plus, it's better to self-publish in order to build up clips than to write for free on someone else's site, imho.
There are so many ways to tell stories right now. You could start a newsletter, podcast, blog or even use Instagram to tell stories. And btw, you don't have to write about your own life to get your start in journalism. This is especially true of young female writers who often feel like they have to mine their emotions (and traumas) for content.
Nurture your curiosity
As a journalist, your greatest strength and most valuable asset is your curiosity. Never stop being curious, because when a journalist stops being curious, they stop being a journalist.
Build your resilience reserves
I don't know a single journalist who hasn't been rejected at some point in their career. In fact, rejection happens on a near-daily basis in this industry in big and small measures. It's not pleasant, but it's part of the process and it does get easier.
There's a myth out there that one day you "make it" and won't have to deal with a rejected pitch idea again. This is just not true. I have my pitches turned down all the time, the only thing that's changed is that I don't take that rejection personally anymore and I keep going. Do whatever you need to do to build up a healthy resilience in the face of inevitable rejection.
Focus on editors, not publications
A good editor is more valuable to your career in the long run than a big byline. Find an editor who challenges you and believes in you, who also shows you kindness and patience. At this stage of your career, you want to be developing as a reporter and a writer and it's less important where that happens. It's no good working with someone who rewrites your copy, doesn't give you space to make mistakes and doesn't have time to teach you anything. It doesn't matter if that editor works for an impressive-sounding publication, what's more important right now is that you grow as a journalist.
Publications to pitch
Speaking of editors, a few weeks ago I tweeted out asking which publications not only work with new writers, but those who also pay for it. Using that info and my own intel, I've put together this list. Also, check out the thread as well because specific editors responded to it.
Happy freelancing professional freelancers,
–Anna, FJ&Co. Founder
---
FJ&Co: making the lives of freelance journalists richer
Six steps to financial freedom for freelancers: The latest members-only post went out this week – the first in a four-part guide to freelancer finances. Subscribe to get access to it and all the past members-only posts including a four-part pitching guide and interviews with editors.
Should I start blogging again? This is week's #freelancehelpline question is on whether, as a newbie, it's better to start a blog or to pitch ideas to editors. Make sure you're following FJ&Co on Instagram because we post events, opportunities and resources for freelancers throughout the week.
---
The no-office office pet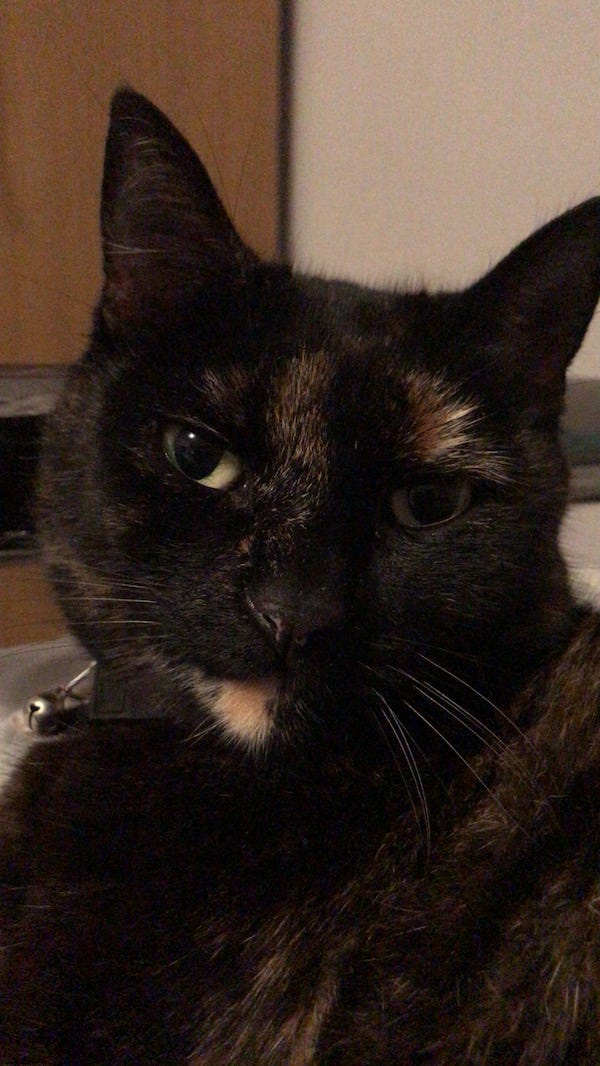 This is Sid, who can be found sat on Lydia Wilkins' lap while she's writing a story. You may remember her dog, Charlie, from a previous newsletter. He adores Sid, but the feeling is not mutual.
If you have a Good Pet who keeps you company as you work from home, send me a picture of them to feature here and bring joy to the lives of thousands of freelancers.
---
Calls for pitches
---
The list
On this week's episode of my work-culture podcast, Is This Working, we're talking about productivity. Why do we never feel like we're getting enough done?
---
Testimonials
---
The Professional Freelancer is written by Anna Codrea-Rado, illustrations are by Léo Hamelin. It's a production of FJ&Co, a platform that gives freelance journalists the tools, resources and community support they need to make a sustainable self-employed living
If you're new to freelancing, download First Aid for Freelancers, my free e-book on handling the early days of self-employment. You need to put your email address in to download it; you won't be signed up to the newsletter twice. Also, check over the archives for past issues
If you want to advertise a part-time job or work opportunity to a community of over 4,000 freelance writers, click here