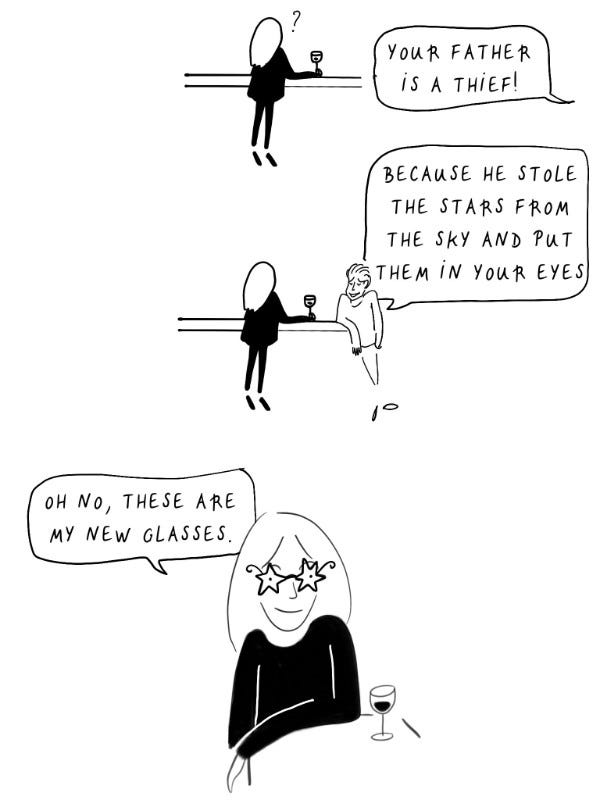 Recently I spoke on a BBC panel about the future of music journalism. The reason I was invited was all down to the support of a much more senior journalist.

Mary Anne Hobbs, a Radio 6Music presenter, had been following my work ever since I interviewed her for a feature. It was thanks to her suggesting me to the organisers that I got the spot and got to talk to aspiring journalists about what it's like being a freelancer.

Mary Anne uses her platform to bring other people up. It's what she does on her radio show (she's broken some of the most avant-garde musicians out there) and it's what she does within the media.

When I met her, she just embodied kindness. She made sure to make time before we went on to chat to me; she talked to everyone who stopped her at the event; the advice she gave the audience was inspiring and supportive.

It made me think a lot about who it is we idolised, especially in our careers. We're often taught to pick the person whose career you want, find out how they got there and use that as a guide for your own.

I don't want to subscribe to that model anymore. Sure it's important to learn practical tips to get you where you want to be. But when it comes to the people I'm really inspired by, I'm no longer interested in just viewing their trajectory as an emotionless list of steps. I'm way more interested in what was driving them and who the actual person is behind the achievements.

Mary Anne's interviewed stars like Thom Yorke, Nirvana and Lars Ulrich. As of January, she's going to be hosting a new daily mid-morning radio slot, (taking over from Lauren Laverne). These are big achievements! And a list like this used to be my barometer for measuring a successful career. But these headlines are no longer what makes me star-eyed.

Mary Anne's a career idol not because I want to know how to get a radio slot, but because I want to do all the bits she does that don't get seen or applauded.

The best way to sum all this up is to urge you to listen to her interview one her favourite musicians, Nils Frahm. You can hear her curiosity for what drives his art and her interest in finding out what he's really about. The real stars are the ones who use their light to let those around them shine.

P.S. As of this week, my newsletters will be put together with the help of Tara Lepore. She's a fantastic freelancer based in the Netherlands and I'm very lucky to have her working with me.