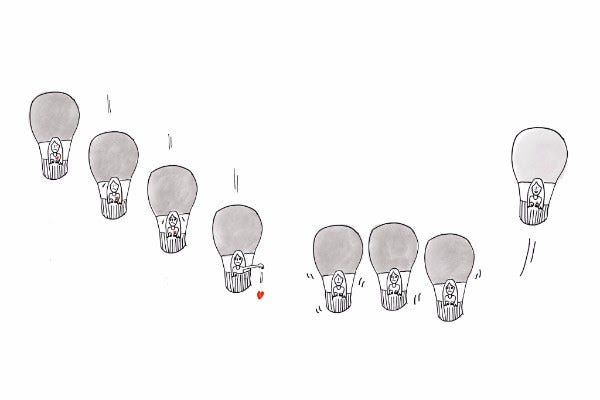 This week, I've been reflecting on how much has happened since that Friday afternoon. As we don't celebrate our achievements enough, (I'm especially looking at you, women) I want to dedicate this week's newsletter to taking stock of the year.
The headline is that I'm bloody proud of where I am right now. It's been a fantastic year in which I've written some amazing stories, got to travel for work and been shown kindness by colleagues and randoms.
If you've been following my journey through this newsletter, you might be thinking that I'm going to say the achievement I'm most proud of is my frontpage byline in the New York Times. Don't get me wrong, I'm still absolutely buzzing about that. But that's not what I think is my biggest achievement to date. What I can't get over is that I've gone a whole year sustaining myself entirely by writing for a living. From my home.
I was listening to an old Ted talk by the researcher Bréne Brown recently, in which she talked about how there's a problematic expectation for an extraordinary life and how we don't spend enough time honouring the ordinary. What I take that to mean in regards to my career is not fixating on the big, glitzy milestones, but looking instead at the day-to-day. I went from doing jobs in which I'd have an existential crisis every day at 3 PM. I knew I had more potential but couldn't find a way to realise it. Now, I do a job in which I get paid to do the thing I love, on the terms I set.
When I really think about what getting made redundant meant to me, I went from having no job to my dream career pretty much overnight. When what seemed like the worst thing imaginable happened to my career, the biggest opportunities quickly emerged.
All this to say, if you've experienced a setback recently, just stop to remind yourself of what you really want. If you can just focus on that, great things will happen.