Protecting your time as a freelancer
Your time is money, but don't let that mentality consume you whole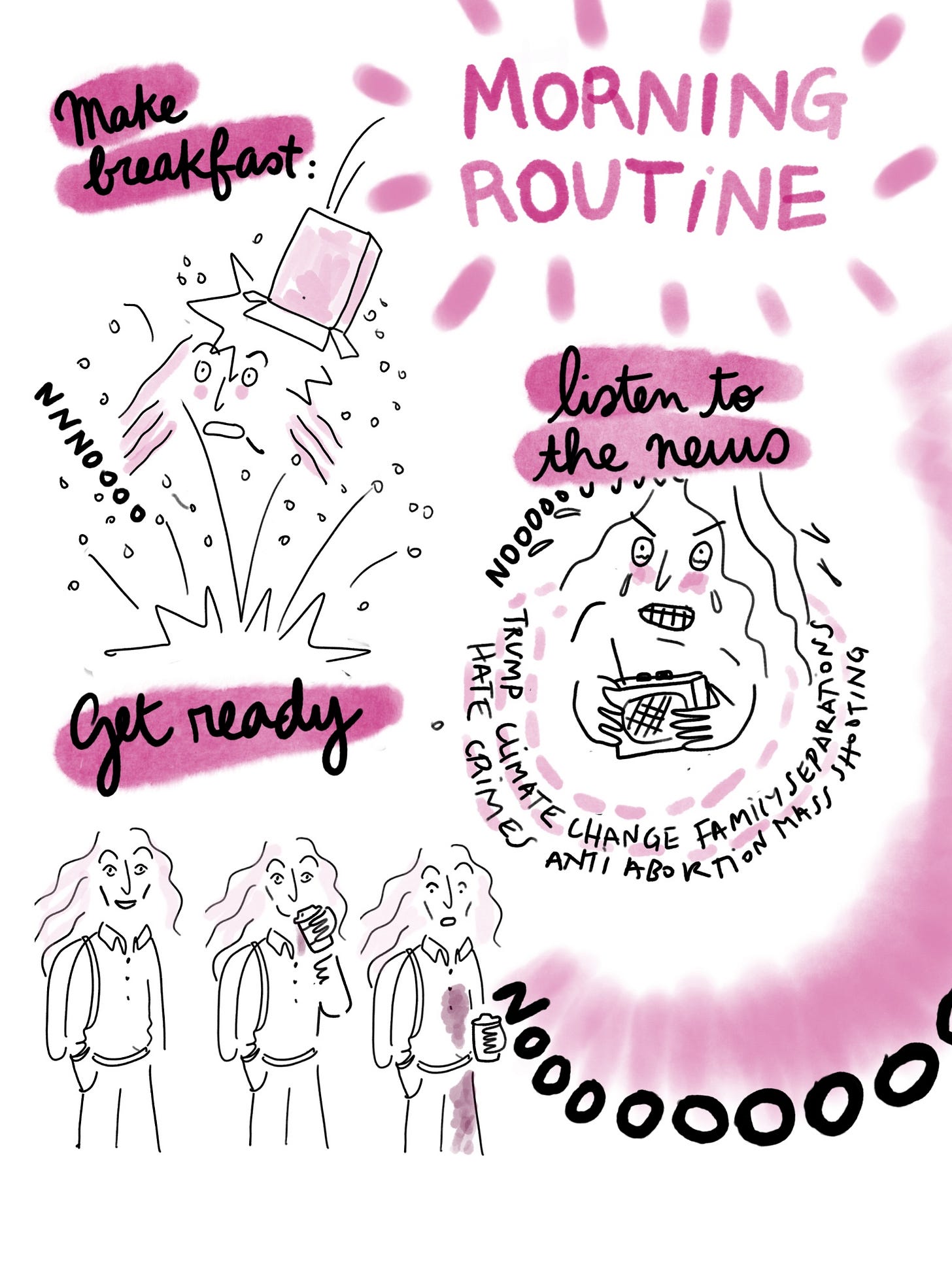 I've been on an emotional journey with my relationship with time since becoming self-employed. It started my first week of freelancing; time stopped being a countdown until I could leave the office and it morphed into a currency. It was a ticking reminder that every hour I wasn't working was a lost opportunity to do more work, to land another commission, to make more money.
You can probably guess where that kind of mentality ends up getting you. You don't take proper time off, you cram too much into your week and you start working weekends; if you ever do take time off, it's for a working holiday.
Viewing time as a deficit is not something unique to freelancers. And it doesn't always manifest in relation to earning money. I also had this problem when I worked a staff job, except the issue then was how I was spending my free time. If I wasn't doing enough extracurricular activities on evenings and weekends, I felt like I wasn't maximising my time off. (Burnout, anyone?)
When you're freelance, there are so many ways in which other people waste your time. Chasing late invoices, work creep, having your "brains picked" (which, btw is just someone asking you to do their staff job for them, but without compensating you for it) – all these things do add up and cost you money. In this respect, you're forced to see time as money. You almost have to see it that way so that you can find the energy to fight for what you're owed.
However, not all of your time needs to be, or indeed should be, open to monetisation.
I've started protecting my time. I've stopped letting others dedicate my day, from when I'm available for calls and do emails, to when I go to the gym and read the news.
I now ring-fence moments in my day when my time is strictly for me, to do with it how I see fit. Mornings are a sacred creative time. I do my best writing first thing in the morning so I wake up, drink a glass of water and just start writing. I get between an hour and 90 minutes done before I do anything else, including showering. The phone stays on do not disturb. I don't open my emails. I don't let the outside world in until I'm ready for it.
Mid-afternoons are for going to the gym, reading, playing with the dog, getting my nails done. I've stopped torturing myself about the fact that I just don't a lot done between the hours of 3 and 5 PM and listen to what my body is telling me: that's recharging time.
I picked up some of these ideas from Amy Landino, a self-described "chief efficiency officer of her time". She shares a lot of productivity tips on her YouTube channel, but for me, there's something philosophical to what she's really talking about. You can't spend your time how you want until you know what it is you actually want to be doing.
As for when I am working, I'm trying to be more intentional about it. I've written before about the Pomodoro technique, it's a very simple idea – you set a timer and work on a task for 25 minutes then take a five-minute break. You repeat this four times and then take a longer break. The golden rule is that you have to work solely on one task at a time.
Now I've been using it for over a year, I've realised a few things. It's amazing how much you can get done in 25 minutes. Or, more accurately, it's amazing how much you can get done in uninterrupted, distraction-free time. When I use it for writing, which is what I find it most useful for, I can average about 500 words in one 25-minute "pomo", as I've taken to calling the blocks of time.
I've also realised that once I've done four 25-minute blocks, I am spent. That's two hours of solid work. What I take comfort in, though, is that this proves to me that we don't actually have the capacity to work that hard for that long. When I read Deep Work by Cal Newport (which is a bible for knowledge workers as far as I'm concerned) I was so comforted to read that even the most adept can't do more than an absolute maximum of four hours a day of deep work (that's work that actually requires you to think, as opposed to emails and admin).
The day isn't an endless opportunity to do work for me any more. It's now about carving out moments for me to do the things I really want to focus on, and looking after myself is something I do have a lot of time for.
---
FJ&Co updates
Only five tickets left for the breaking into freelance feature writing panel: Grab one now before they all go if you want see Amelia Tait, Sophie Heawood and Samira Shackle talk about all things feature writing on June 19 at the Ace Hotel.
Part-two of the ultimate guide to pitching: FJ&Co members will have already received the guide earlier this week, which includes template pitches. You can still subscribe to get access to it, as well get free tickets to future FJ&Co panels.
---
💸 Jobs board 💸
Freelance long-form feature writers for BBC Worklife: BBC.com is relaunching BBC Capital as a new progressive web-app style responsive site – BBC Worklife, an exciting new site that will explore work and life for younger professionals with a global outlook. It will have a new design with a fresh look and feel that should open up some cool new ways to tell stories that we can't wait to test out. We're trying to capture broad economic, social and tech trends that are changing how we work and live today, and make them relevant and relatable for our audience.
The mission: To help our readers be more successful in their personal or professional lives.
We're launching with some big pieces and series that we're really excited about and are looking for fantastic feature writers who can weave inspiring, fresh stories. Drop pitch ideas to angela.henshall@bbc.com an email with The Professional Freelancer in your subject line before the week of July 21.
---
Dollyvision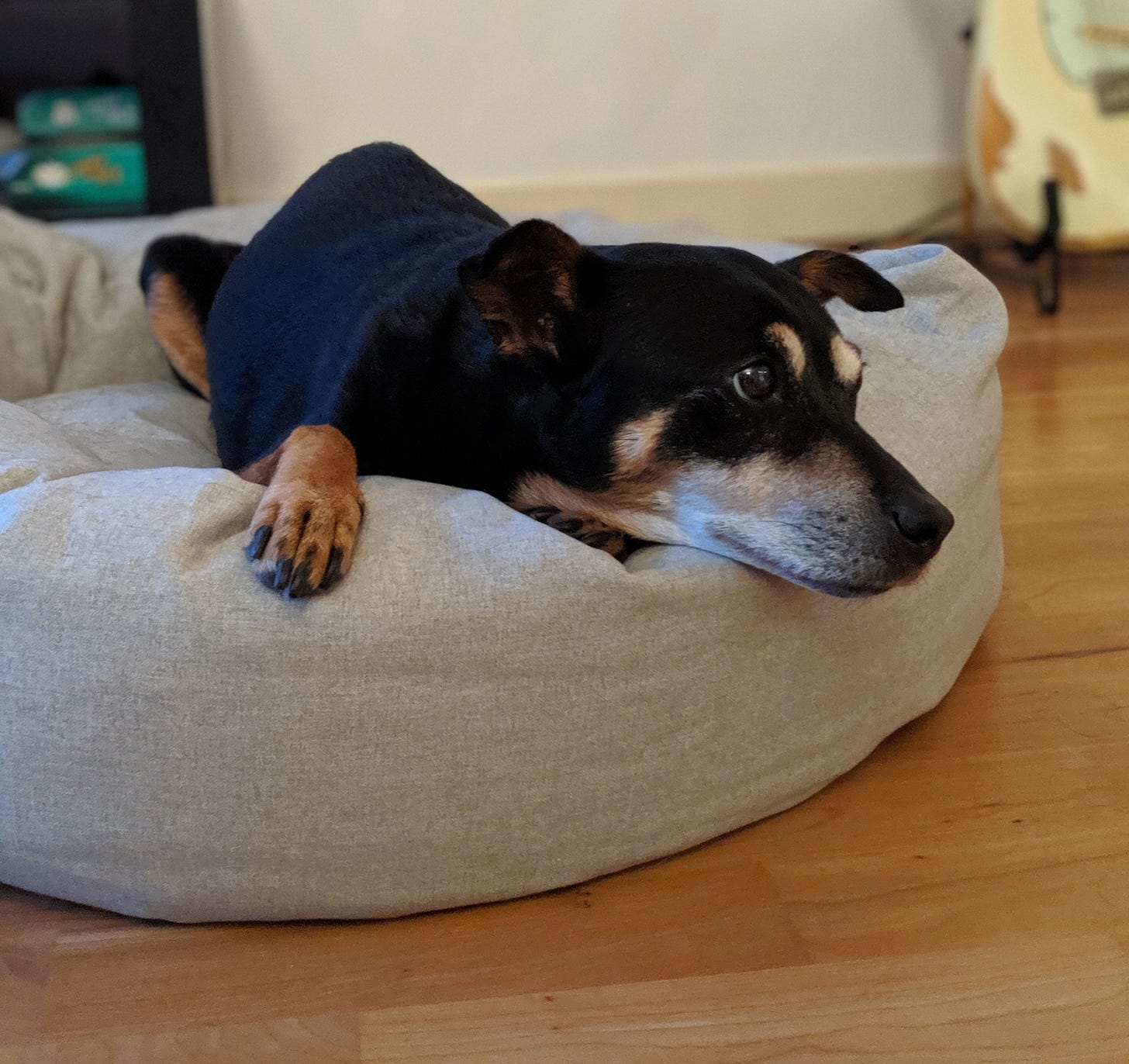 Dolly only has time for snacks
---
Calls for pitches
We're looking for freelance journalists to join us at
metro.co.uk
. Essentials: Newsroom experience (locals or nationals) and NCTJ qualified. Message me if you're interested!
#journorequest
#journojobs
---
The reading list
---
Testimonials
Carole Keating: I really enjoy this.
---
The Professional Freelancer is written by Anna Codrea-Rado, illustrations are by Léo Hamelin. It's a production of FJ&Co, a platform that gives freelance journalists the tools, resources and community support they need to make a sustainable self-employed living
If you're new to freelancing, download First Aid for Freelancers, my free e-book on handling the early days of self-employment. You need to put your email address in to download it; you won't be signed up to the newsletter twice
If you want to advertise a part-time job or work opportunity to a community of 3,000 freelance writers, reply to this message or email anna@fjand.co