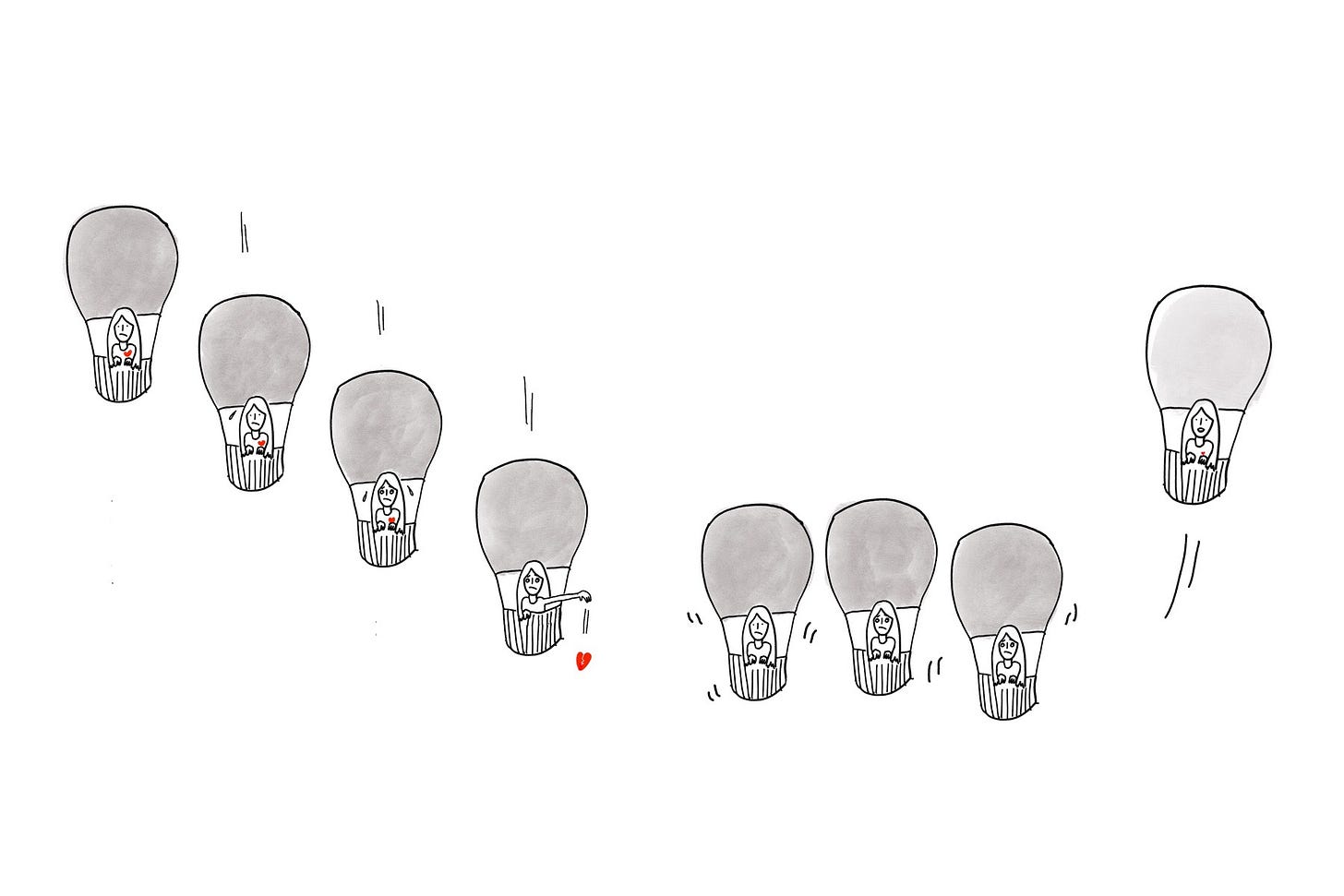 ---
It's a very strange time of the year for me. Not just for the obvious reasons, but also because under normal circumstances, I'd be setting my goals for the coming year right now.
It's the end of the fiscal year here in the UK and it's when I'd usually be reflecting on the previous year and thinking about plans for the next one. Given that I'm currently struggling to make plans for what I'm going to eat for dinner, it goes without saying that I'm not setting any goals right now.
Having nothing to aim towards feels really alien to me. It's something I've been actively trying to avoid. When I first started freelancing, I struggled with feeling like my work wasn't going anywhere. I'd take on any project that came my way without any direction – a jack of all freelance trades.
I soon came to realise that in order to give direction to my freelancing, I needed a central peg from which to hang all my work. Over the last few months, I felt that I'd finally cracked what my peg was and that I was really clear on what kinds of projects I would start saying yes to. With that clarity of purpose, I was super excited about taking on ambitious new projects, including publishing exciting content in this newsletter and generally taking a few work risks.
And now those plans are on hold and once again, I'm a jack of all trades. Over the last week, I've actively shifted into what I'm calling safety mode. Whereas before, when a potential project would come in, I would evaluate whether it fit with my overall business mission, now I'm looking at it with different priorities in mind. And I'll be candid, those priorities are simply whether the work pays well and on time.
What this means in practice is that I'm pitching fewer editorial pieces at the moment and instead focusing on higher-paying content marketing gigs. I'm also trying to work with past clients who I know pay promptly and with whom I have a good working relationship. I've shelved all of the ambitious projects and retreated back into my comfort zone.
Of course, I'm disappointed that I've needed to shift gears. As a freelancer, there is no promotion track; if you want to progress you have to set those goals yourself and push yourself to take risks. I don't know about you but my appetite for risk right now is at an all-time low so that can't happen. Instead, I'm seeking any semblance of safety. I've tried to make peace with having to let go of past plans. The way I see it now is that I have a new goal – do whether it takes to keep my freelancing safe.