That Time I Tweeted Something Silly and Landed a Commission
This is the second instalment of Cod Philosophy's B-Roll series, a behind-the-scenes peek into my reporting process.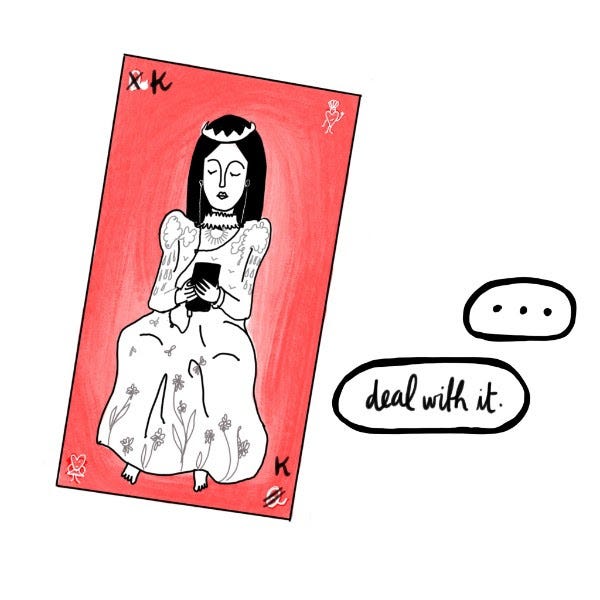 A few months ago I received a PR email from Spotify announcing their most listened to workout tracks. According to Spotify's data, Eminem's "Til I Collapse" was the most streamed workout song of last year and has been appearing at the top of their charts for years.

I tweeted a screenshot of the email and an off-the-cuff comment about how I wanted to write a story about this because I found it curious that so many people listen to Eminem in the gym.

I didn't send that tweet with the express intent of catching an editor's eye, but that's what happened. An editor I write for at Vulture emailed me a few minutes later to say he saw my tweet and was into the idea. One thing led to another and this Important Piece of Journalism came to be.

The moral of this story isn't to go ahead and tweet all your pitches and wait for commissions to come to you. I actually think that's a pretty terrible idea. But it did remind me of something that I struggle with as a freelancer: not having colleagues to bounce ideas off. You don't have pitch meetings as a freelance writer, or even just someone sat next to you to run an idea past. I've tried doing this with Dolly, but she never has much to contribute.

It's a tricky balance navigating a way of talking about your ideas while at the same time protecting them, but you do need to sound things out sometimes. You need that feedback on whether your pitches are what people want to read and what editors want to commission.

After all, knowing what publications actually want is half the battle with freelance writing. One way to figure that out is by taking an active role in the media industry – going to cringe networking events, hanging out in Facebook groups and talking to fellow freelancers. And, occasionally, tweeting about your off-the-wall ideas.

The Eminem workout story was a tongue-in-cheek idea and one that maybe I wouldn't have actually pitched because I thought it was too silly. But there was a home for it and I wouldn't have known that had I not put the idea out there.