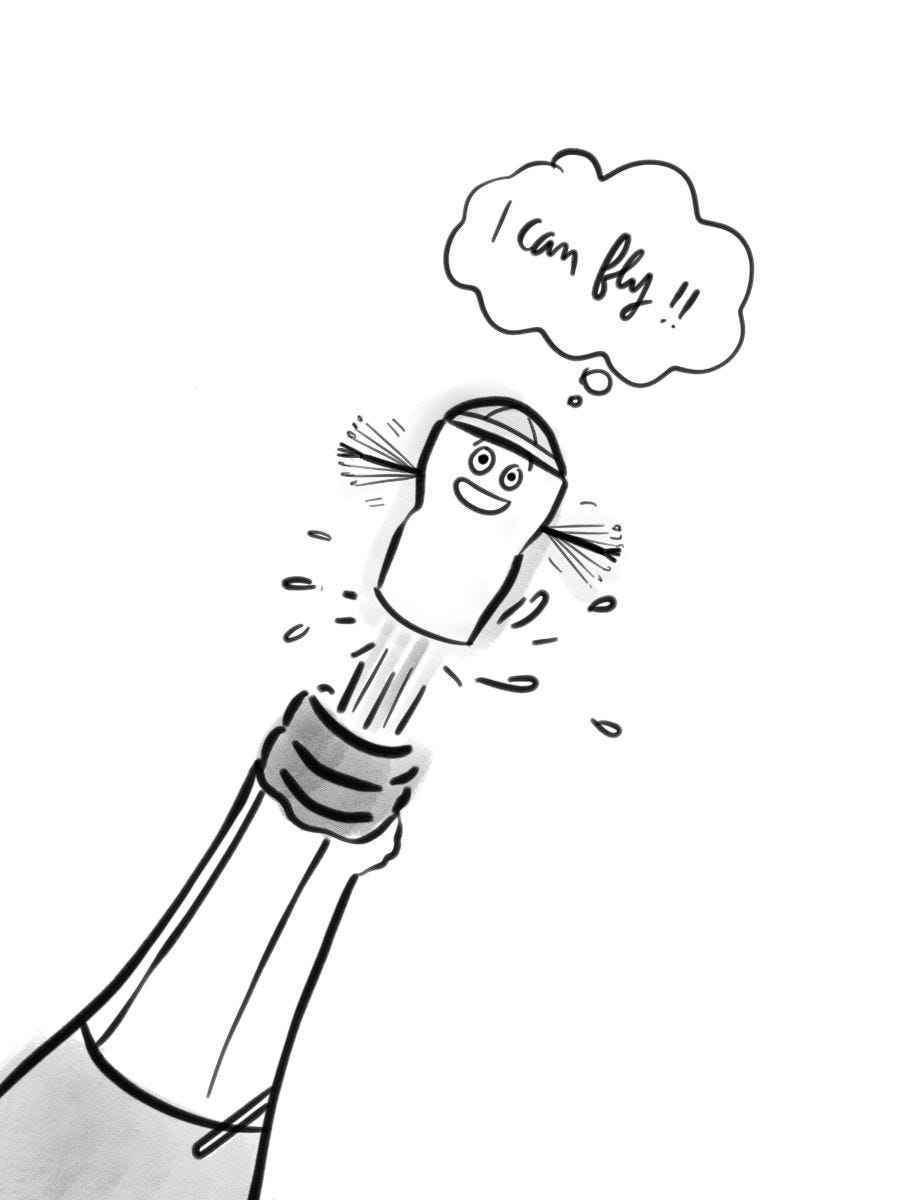 Ho ho ho, welcome to the bumper festive edition of The Professional Freelancer!

I couldn't resist jumping on the "Christmas content" bandwagon, so I've written a naff Christmas tune, rounded up the best reads for those Twixmas days and looked ahead to what 2019 holds for freelancing.

Merry Christmas one and all!
On the twelfth day of Christmas, freelance writing gave to me:

Twelve editors ghosting,
Eleven PRs pestering,
Ten trolls a-trolling,
Nine hours transcribing,
Eight deadlines a-meeting,
Seven cold pitches a-sending,
Six tax forms a-filing,
Five unpaid invoices,
Four spiked stories,
Three weeks of illness,
Two new clients, and,
A New York Times front page story
Freelancing predictions 2019
As we look ahead to the new year, I asked some of my esteemed freelance pals what they think 2019 holds for the self-employed.
I hope that 2019 will bring even more collaboration between freelancers.I've been to some great events and talks this year organised by freelance journalists who felt a need wasn't being met for this community of journalists, so they took initiative and did something about it.
There are a lot of common issues and obstacles that freelance journalists face and taking joint action is something I'd like to see even more of in 2019, from working on investigations and new projects together to dealing with bad industry practices, especially those that stifle freelance talent.
I've seen so many colleagues move to freelancing this past year – as both a choice and a forced, but hopefully, positive move following redundancies at publications. As even more skill and expertise enter this area of journalism, it's increasingly important that freelance voices, views and experiences are represented in discussions about the future of journalism and the future of jobs and work.
– Laura Oliver, UK-based freelance journalist
I hope that companies realise how much of their labour now comes from freelancers and start paying properly and on time. In terms of what I think might actually happen: I think we're going to see more and more freelance collectives, freelancers coming together to share work and clients between themselves, using their networks to compliment their individual skill sets.
The more I freelance the more I value the community of other freelancers that I meet along the way, I think in 2019 we'll start to see that community deepening and perhaps formalising. I also think we're going to see more services aimed at freelancers: banking products that actually understand how our cashflow works, admin services designed to take the horrible bits off our plate. And of course, lots more adverts for shared working spaces on our social media.
– Harriet Minter, freelance journalist, broadcaster and speaker
All that's certain in the current media landscape is uncertainty. In recent years we've had the pivot to video, print closures, print launches, digital-first strategies and digital failures. In the great race for traffic, publishing has become fickle and changeable (aka agile). This is both good and bad for reasons we'd need more space to get into. There's no doubt that Brexit presents further economic uncertainty. In fact, it's already been reported that some big brands have cut their marketing and advertising budgets.
Maybe I'm an optimist but, for freelancers, I do think it can serve as an opportunity. If you diversify, if you're prepared to be flexible, if you know your strengths and you file on time there will always be work. Staff teams might be shrinking but there's still a need for good #content. To borrow the namesake of this newsletter, I predict that professional freelancers will be in high demand.
– Victoria Spratt, Grazia editor-at-large and freelance journalist