The emotional rollercoaster that is the freelancer's inbox
A lesson from Love Island on how to deal with the swinging pendulum of self-employment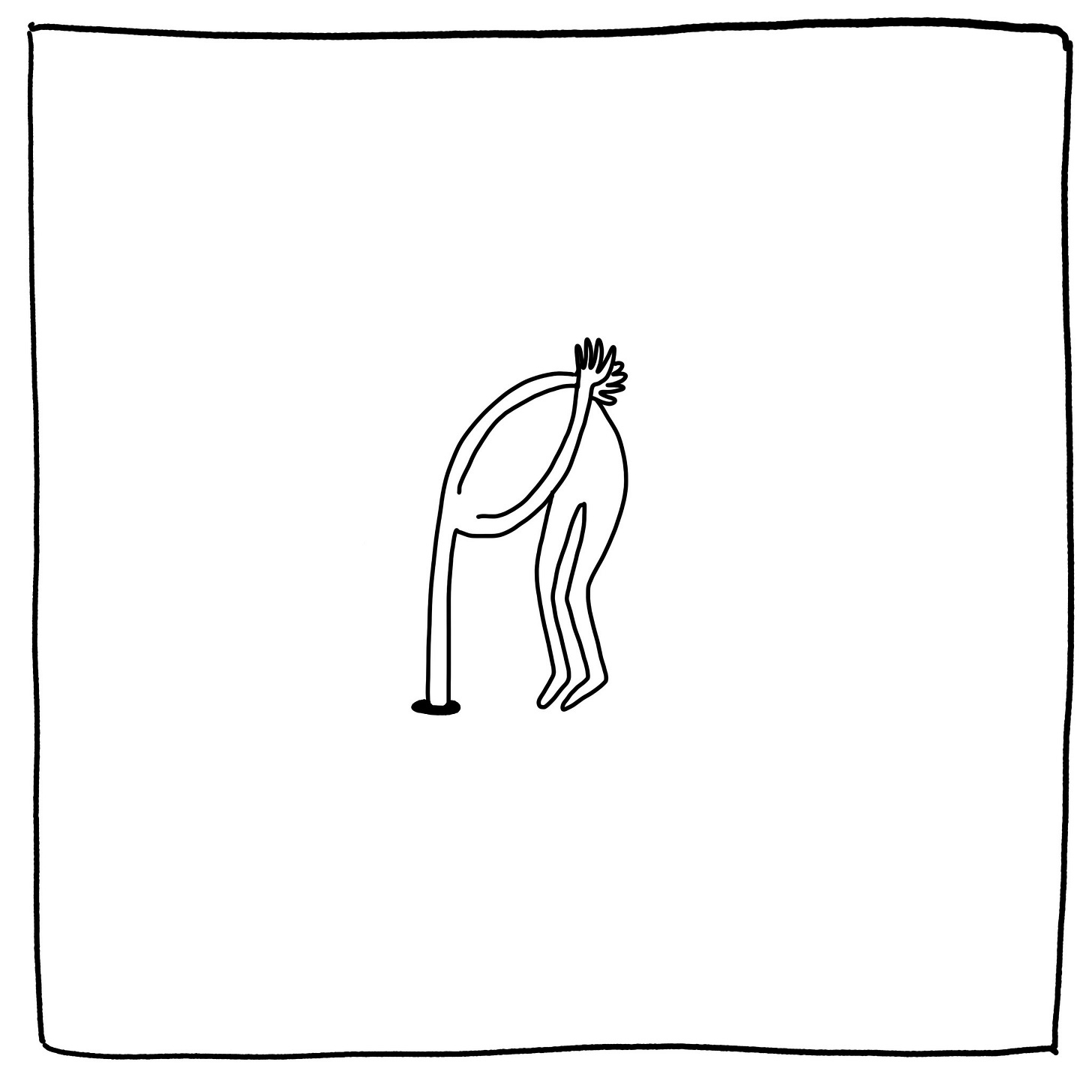 ---

Welcome to The Professional Freelancer, a newsletter that will make your freelance life richer. In this issue:
     
* The emotional rollercoaster of the freelancer's inbox   
* NEW: The #freelancehelpline   
* Ancho the rescue pup    
* How to be less awkward about money

For anyone else who spent the summer watching Love Island, you'll know how emotions can turn on a dime.
There was a moment in an episode (which for anyone who doesn't know what Love Island is, it's a cult dating show in the UK – I recommend reading Lena Dunham on it) when Amber said that she couldn't believe how dramatically her emotions could go up and down.
She was in a toxic situation with an ex who'd recently told her he wanted her back; and she'd just had a great date with new-guy Greg when she received a text message moments later informing her she had to make a decision which guy to pick. She went from elation to anxiety in the length of time it took her to read a couple of sentences on her phone.
Speaking direct-to-camera, Amber was articulating straight to me exactly how I often feel. Except not about love triangles, but about freelancing. Your whole day can be thrown – in any number of directions – by one single email.
Earlier this week, I received a shitty email from a company who wanted to piggyback on my #FairPayForFreelancers campaign. I've already ranted about why his email was awful on my Instagram, but the point here is that it threw me into a really bad mood.
About an hour later, though, I received a reply to a pitch I'd sent over a week ago green-lighting my idea. I was over the moon because it was for a piece I'm really excited about; one of those I'm-dying-to-write kind of stories.
Oscillating between two extreme emotions off the back of emails like this happens all the time to me. And I used to think that the moral of the story was about the importance of taking rejection on chin. While one email can bring you down, you're only another one away from everything turning back around. In other words, the natural ebb and flow of freelancing.
And while I do still think that's true and important to remember in those moments when you're on the receiving end of a disappointing (or infuriating) email, I've started seeing things a little differently now.
Because, if I'm really honest, the control freak in me doesn't always jibe with self-employment's swinging pendulum. My emotional reserves aren't always at their optimum for dealing with these ups and downs. I don't like being thrown all over the place in just one day because I'm a sucker for consistency. So what can I do about it, given that the rollercoaster of freelancing is kind of a given?
Well, I think the moral of this story is actually about the importance of boundaries. It was a reminder to me to only look at my emails in those moments when I'm better placed to deal with them.
And it's at this point that I have to confess that I read both of those emails at times when I know I shouldn't have been in my inbox. The first I read while I was in the pub – my partner was buying us drinks at the bar and I checked my emails. The second, I read at 10 pm when I sat down on the sofa and in a moment of having nothing to do I just grabbed my phone because it was there. In other words, I'd not paid heed to the boundaries I usually have in place around my inbox.
I talk a lot about boundaries, but often I slip up. We all do. But this is a pledge to try again. I'm hoping that if I write about my commitment to building resilience against the tyranny of my inbox, maybe I'll hold myself accountable to take my own advice.
Boundaries, after all, are liberating. Look at Amber – when she finally set a boundary with Michael, she quite literally won.
Happy freelancing professional freelancers,
– Anna, FJ&Co. founder
---
FJ&Co: making the lives of freelance journalists richer
The #freelancehelpline: I'm super excited to announce that I've launched a new project for FJ&Co – the #freelancehelpine. The idea is to create a space for freelancers to ask questions and get help from the rest of the community. For now, the project lives on FJ&Co's Instagram. To ask a question you can DM the account, post a question on socials using #freelancehelpline or email freelancehelpline@fjand.co. We'll post questions once a week on Insta and anyone who has a helpful answer can leave it in the comments below. I'll keep answering questions personally as well, but this way more people can chime in and we can all benefit from the answers.
15% off FJ&Co membership ends next week: To celebrate my two-year freelanciverasy, you can get 15% off a monthly FJ&Co subscription for the first three months. FJ&Co members get two additional newsletters a month (which include in-depth freelancing guides and interviews with editors), as well as access to the panel events in London for only £7.65 a month for the first three months. The offer expires on August 7 so grab it while you still can!
---
The no-office office dog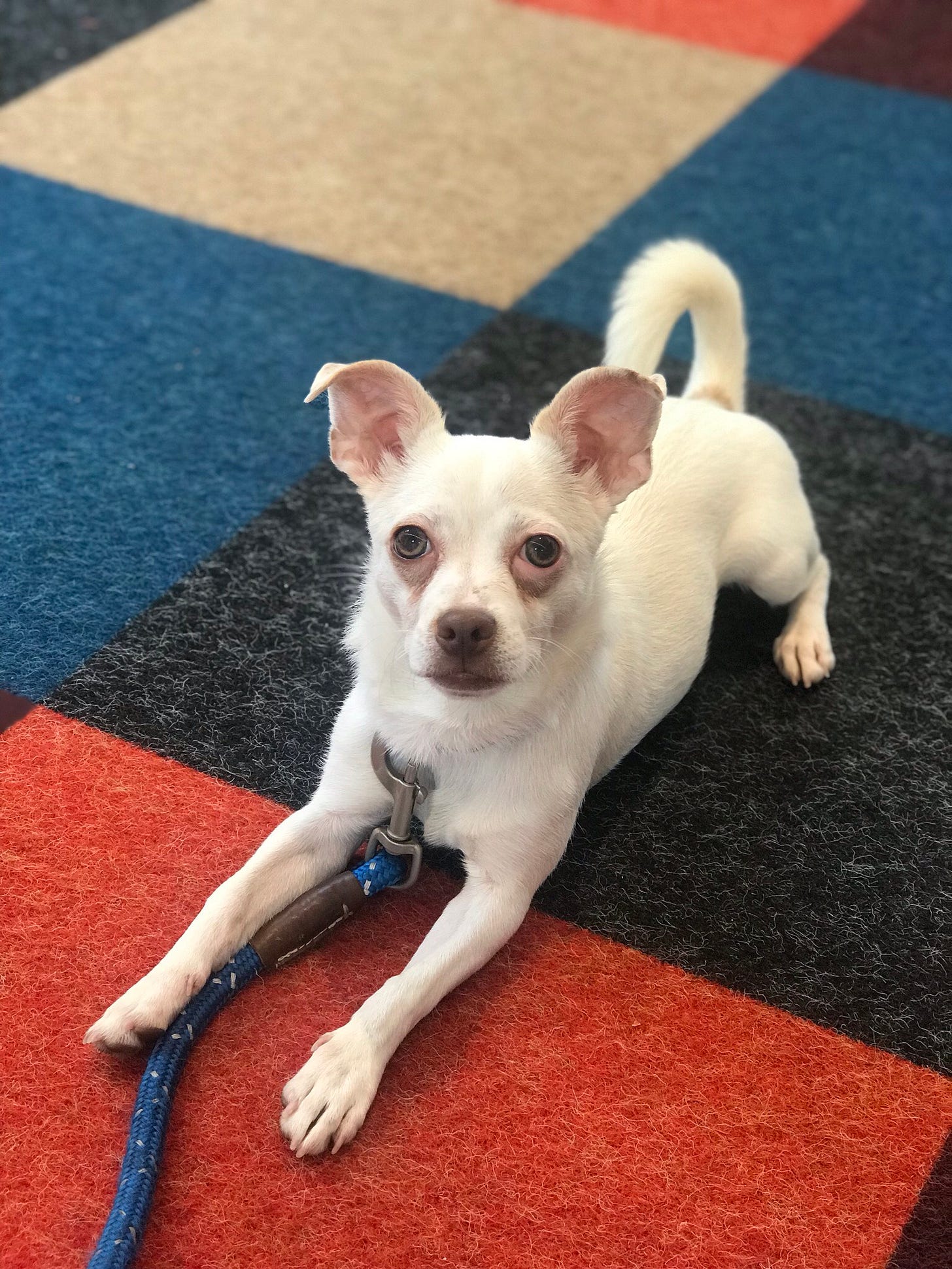 This is Ancho, a rescue who belongs to Khrista Rypl. She recently went full-time in-house but we can forgive her given how adorable her pupper is.
If you have a Good Dog who keeps you company as you work from home, send me a picture of them to feature here and bring joy to the lives of thousands of freelancers.
---
Calls for pitches
---
The list
---
Testimonials
Lauren McMenemy: I love reading this newsletter every week, and find myself nodding in agreement more often than not (or giving myself a freelance hug for discovering I'm not alone).
---
The Professional Freelancer is written by Anna Codrea-Rado, illustrations are by Léo Hamelin. It's a production of FJ&Co, a platform that gives freelance journalists the tools, resources and community support they need to make a sustainable self-employed living
If you're new to freelancing, download First Aid for Freelancers, my free e-book on handling the early days of self-employment. You need to put your email address in to download it; you won't be signed up to the newsletter twice. Also check over the archives for past issues
If you want to advertise a part-time job or work opportunity to a community of over 3,000 freelance writers, click here