Dealing with rejection and celebrating success
The Freelancer's Ultimate Guide to Pitching (Part Four)
From story ideation to dealing with rejection, this guide will help you perfect your pitching technique and land you that next commission.
This page covers:
Dealing with rejection

Diagnosing your pitches 

Finalising commissioning details

Celebrating success
Dealing with rejection 
It would be disingenuous of me to say that having read this entire guide to pitching, all your pitches will always be accepted, now and for the rest of your freelance career. Here are some tips for dealing with rejection.
Accept it's part of the process
I'm not going to say, just grow a thick skin and you'll be fine. Because whatever the reason, having an idea that you've worked hard on passed up in a one line email, or worse, ignored, totally sucks. But it's never a personal attack on you, your abilities or who you are as a person. 
The single most important thing about working for yourself is accepting that rejection will happen. We're conditioned to see rejection as a bad reflection on us. But that's rarely the case – first of all, when it comes to a pitch there are countless reasons beyond your control why it might be passed up. And one of them is quite simply that an editor just didn't like it – there was nothing technically wrong with it, but it just wasn't something they're interested in. That's on them, not you. 
And secondly, as hippy-dippy as it might sound, rejection does help us grow if we let it. Because once you divorce your emotions from the fact your idea was turned down, you can learn from the experience and make your future pitches better.
Ask for feedback  
Proceed with caution with this one as the reality is most editors are time-poor and can't give detailed feedback to every single cold pitch they receive. If you've worked with an editor before, however, and you've recently experienced a few rejected pitches, then ask them why.
Listen to that feedback
If an editor does you give you feedback, either because you've asked for it or because they've offered it, actually listen to it. Was the reason something you had no control over, like tight budgets or because they are already working on something similar? If so, just dust yourself and pitch the idea elsewhere because there is nothing you can do about those things.
Track your pitches
Keep tabs on your pitches, including the ones that didn't land. You can do this in a simple spreadsheet or a project management app like Trello or Asana. I note down all the stories I've pitched to whom and if they were turned down and why. Because guess what, my ideas get turned down as well. I track my pitches so that I can see patterns in what works and what doesn't and to also remind myself of all the ideas I've had and what happened to them. It's also a great way to just keep organised – I've had ideas languish in the "rejected" column of my Trello board only to re-pitch them months later elsewhere and have them accepted.
Good pitching habits
I'm of the school of thought that the secret to fitness and healthy eating is not willpower, but habit forming. I see pitching a bit like this – that it needs to be a habit rather than something you only do when you're feeling particular strong willed.
If you only pitch when you need to, which is usually when you don't have enough work coming in, you'll be more likely to be panicked and flustered. No one can do their best work under those circumstances.
The other reason I like to pitch regularly is that the more often you do it, the less stressful it becomes. Pitching used to be one of those things I had to really gear myself up to do; a lot of self-pep talking went into it. But now, it's something I have a regular slot in my diary for, just like my spin class. 
Find a project that doesn't require asking for permission 
The grind of pitching and being rejected is exhausting. You can take the sting out of it by finding other areas in your freelance business that aren't reliant on someone else approving an idea before you can do it. 
That's actually how my newsletter started. When I first went freelance and I wasn't sure how it was going to pan out, my weekly newsletter was something that I could write regardless of whether an editor had commissioned me that week. The same goes for podcasts, blogs, Instagram accounts or any other side project that's completely your own. 
Diagnosing your pitches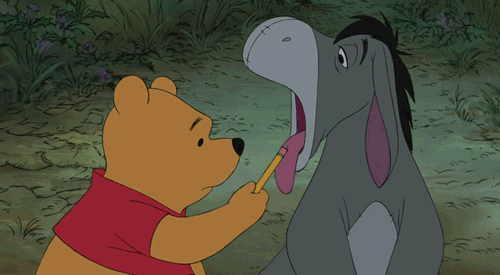 Even if you ask for feedback, you won't always get it. Here are some questions you can ask yourself to self-diagnose why your pitch might have been turned down.  
Was it timely? It's no good pitching an op-ed about something that happened last week.
Did the publication just run something similar on this subject? Did you do a quick search on the website for the idea before you pitched the editor?  
Did you tailor your pitch to the publication? If you're pitching a story to Vice, you'll be writing your email in a very tone than if you're pitching to the Telegraph. Remember that how you write your pitch is an editor's introduction not only to you but also your writing style. Related to that: if you do copy and paste a pitch, double check you've swapped out the name of the previous publication you sent it to.  
Does the publication cover this kind of story? Chances are, a cycling magazine probably doesn't want a story about golf. 
If you pitched a big publication, is your story big enough for them? If you're pitching a national newspaper or an international website, your story has to have a lot of weight to it. The bigger the publication, the bigger the story has be to – a huge news outlet isn't interested in very niche local news.
Was the publication really the right fit for your story? This leads on from the above, but not every story is right for every publication and nor is every story going to be a Guardian or BBC feature. And that's ok! The way I see it, that's a big reason why I'm freelance – so that I can write lots of different kinds of stories for different places, some big, some small, some very niche.
Did you pitch a story or a topic? I've banged on about this so much in this guide for good reason – you have to make it clear as day to an editor that you are pitching them a story, not a topic:
The topic is the universal theme, whereas the story is the vehicle for us to understand that theme. Another way to think about it is that a topic is often quite abstract and the story is a specific example of how it plays out.    
Finalising the commissioning details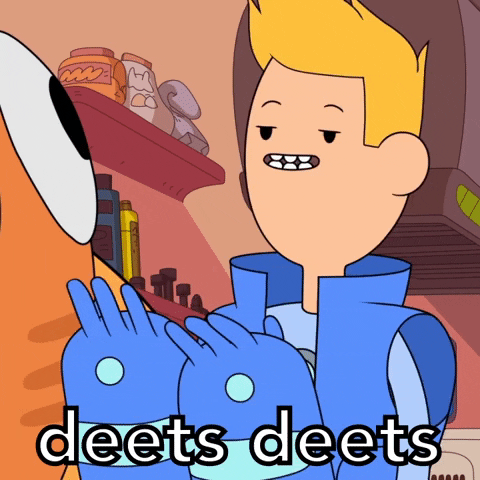 Congratulations! You've had your pitch accepted! Before you run off to start reporting the story, there are some details you need to finalise about the commission
Pay
Always agree a fee for a piece before you start working on it. Best practice is for an editor to offer you a fee for your piece upon agreeing to your pitch. However, it doesn't always happen like that and unfortunately there are some editors out there who don't mention money because they're hoping to get work out of you for free. These people are in the minority, but you do always need to know what the pay is before agreeing to the work. 
Deadline
When do they need the story to be filed by? And is that realistically enough time for you to finish it in? It's better to ask for more time upfront than to do so three hours before the deadline.
Tweaks to the brief
It's common for editors to green light an idea but to ask for either a slightly different angle or for you to contact a specific expert or case study. Make sure you're happy and able to do that before agreeing to the commission. Sometimes you'll have to alter your original idea quite a bit for a publication to accept it, just make sure you're comfortable doing that. 
Writers agreements 
Many publications will have standard writers agreements or contracts. If you are sent one of these, actually read it because it will detail what happens if your work gets syndicated or in some cases, who owns the screen rights for it. 
Celebrating success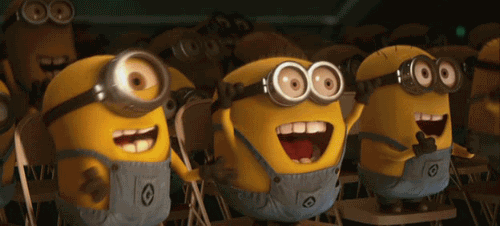 Celebrating your success should be a priority.
As a freelancer, there's no boss or annual review to tell you that you're doing a good job. I've found that it's just as important to celebrate the little wins as it is the big ones. Sending off three pitches in a week is as much of an achievement as landing a commission to write a magazine cover story. 
I like to celebrate my achievements in a way that only someone who works for themselves can – by getting my nails done in the middle of the afternoon, by sleeping in the morning after filing a huge story or by taking off a sunny afternoon at the last minute. It sounds silly, but it reminds me that I work this hard and put up with all the rejection because I get to do things that people who work in offices never can. 
It's so important to reward yourself as a freelancer, because you need to remind yourself of why you're doing all of this in the first place.
---
The Freelancer's Ultimate Guide to Pitching: