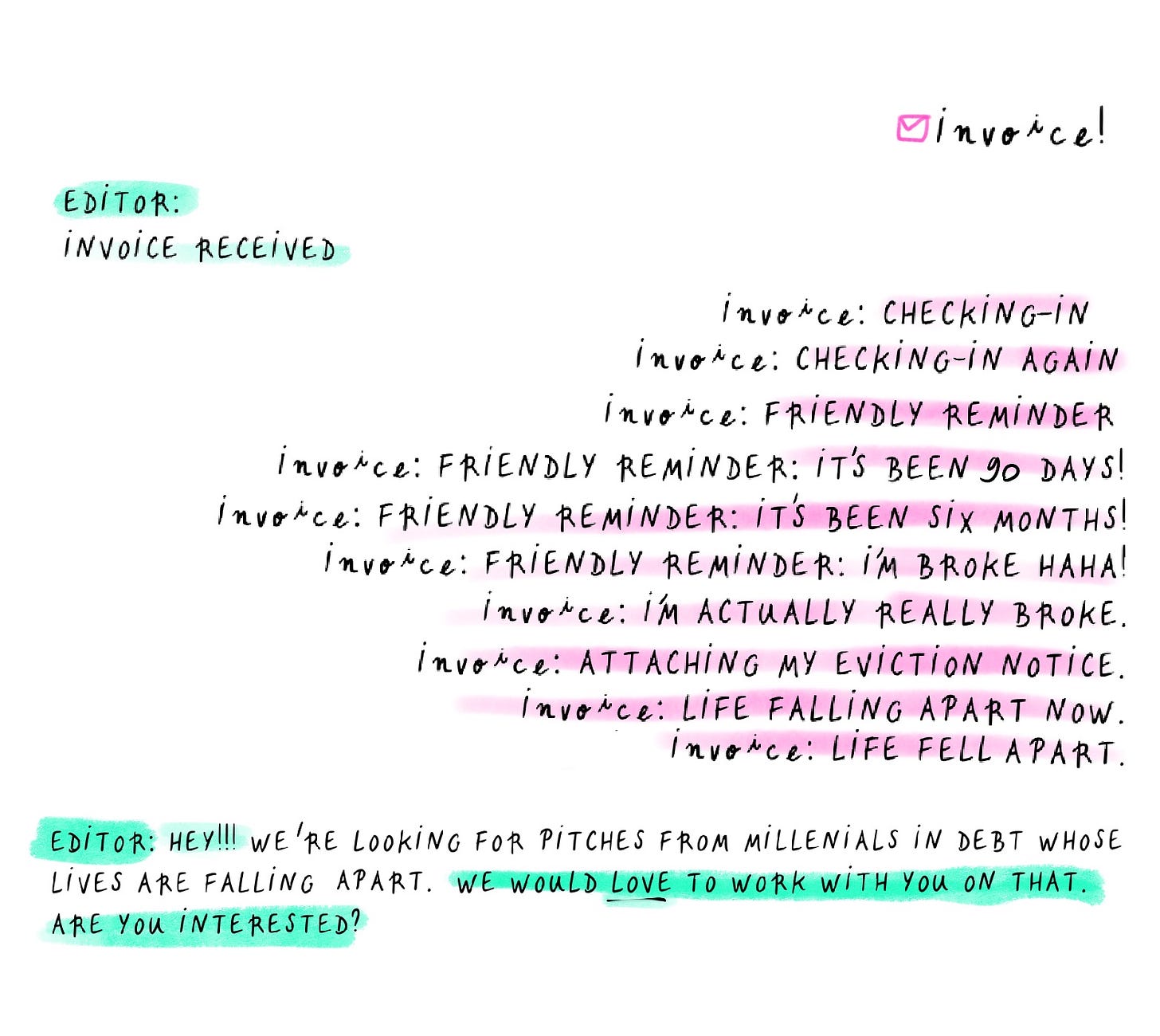 When I first started freelancing, I did my invoicing as and when it came up. I finished a piece, I raised an invoice. Rinse and repeat.
This was an ok system for maybe about a month. It didn't take long for every other day to be spent either sending an invoice (boring) or chasing one (soul crushing).
Last week, I wrote about how I protect my time by make sure to schedule in the things that I need to do to look myself. It got me thinking about how I've also put up boundaries when it comes to my financial admin. I now only deal with invoices – and the chasing of them – once a week.
In fact, I have a regular slot in my diary on Monday afternoons to take care of everything money-related. I do it on Mondays because I subscribe to the eat-the-frog philosophy of dealing with the worst/hardest thing first so that everything else seems a lot easier in comparison.
I've tried invoicing on a Friday, but I found I was in too good a mood by the end of the week to be in the fighting frame of mind. Which is exactly what it feels like when you're dealing with money issues, like putting on battle gear and going to war. Worse still, I feel like I'm on a lonely crusade against the financial injustices I face as a freelancer; my keyboard a flimsy plastic sword.
This week alone I've had to write two emails about money issues. One was to a company that had contacted me (unsolicited) to ask if I could take a look at their new product then take a call with them to give my feedback because my expertise as a prominent voice in the freelance community would be really useful as they continued to develop their offering. There's a term for what they were asking me to do, it's called consulting and people charge for it. I also had to deal with a publication that contacting me two months after I'd filed a piece to ask for extensive edits and that, btw, the publication date has now been moved (they, of course, pay on publication).
In both of those cases, I wrote detailed emails explaining why those situations weren't quite right and proposed solutions I felt to be fairer. We reached amicable solutions but that was because it takes time and energy to get the tone of those emails right. You have to be polite, but firm; assertive but not aggressive.
I have to will myself into a certain headspace to deal with these situations – I actually do visualise myself putting on emotional armour before writing those emails. But I just can't do that every time a payment issue comes up; now when I see an email like that come in, it gets filed away to be dealt with during Monday's battle hour.
There are two big issues with freelancer pay – one is the mechanics of getting paid fairly and on time. I believe that part of the issue is beyond the control and influence of individual freelancers. That's the part that I'm trying to address with my #FairPayForFreelancers campaign and needs support and institutional cooperation to see change happen.
But there's another issue with pay, the emotional side. All the messy, uncomfortable hangups that make talking about and dealing with money issues so personal. That's the part that makes the day-to-day of dealing with your invoices so stressful. That's what causes a latent sense of insecurity, mistrust and nervousness.
It really is a battle that won't truly be won until we see a fundamental shift in how freelancers' pay issues are handled at an institutional level, but until then, I'll keep protecting myself in the small ways I can.
---
FJ&Co updates
Part-three of the Ultimate Guide to Pitching goes out on Wednesday: FJ&Co members will receive the guide in their inboxes at 10 AM. If you want to get it and also have access to the previous parts of the guide, subscribe below.
---
💸 Jobs board 💸
FJ&Co is hiring! I'm looking for a freelance Squarespace designer to help me build the FJ&Co website. Send an email with "Web designer opportunity" in the subject line to anna@fjand.co for more info. I would love to offer this opportunity to a newsletter reader, so please get in touch.   
---
Dollyvision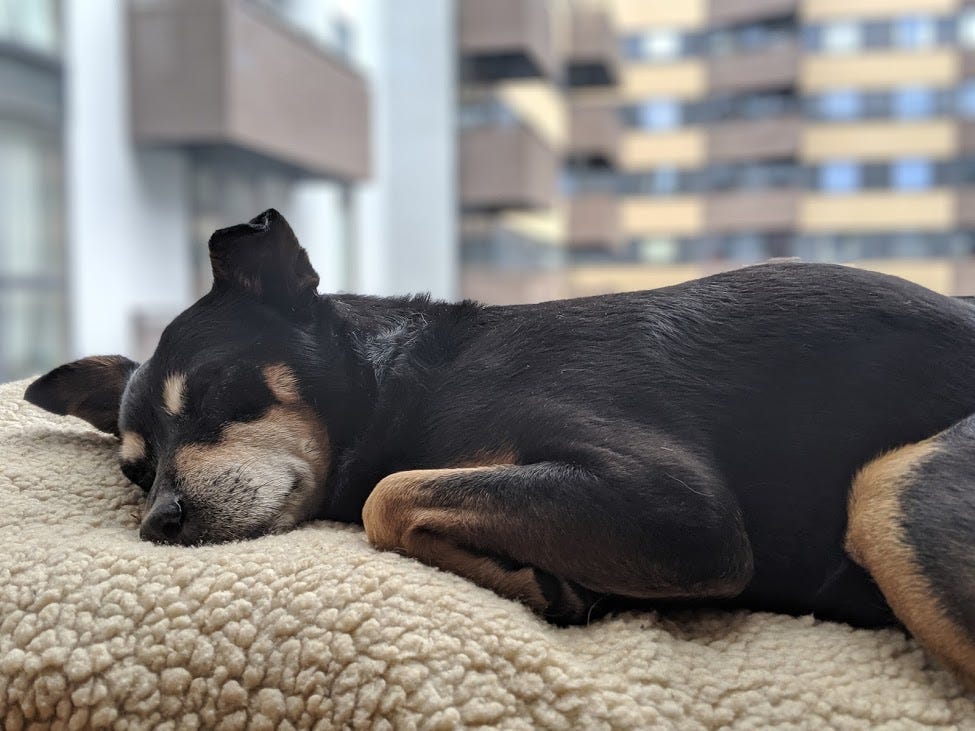 Dolly can't even deal when it comes to getting her invoices paid on time
---
Calls for pitches
---
The reading list
---
Testimonials
Kate Leaver: Dolly is LOOKING GOOD today
---
The Professional Freelancer is written by Anna Codrea-Rado, illustrations are by Léo Hamelin. It's a production of FJ&Co, a platform that gives freelance journalists the tools, resources and community support they need to make a sustainable self-employed living
If you're new to freelancing, download First Aid for Freelancers, my free e-book on handling the early days of self-employment. You need to put your email address in to download it; you won't be signed up to the newsletter twice
If you want to advertise a part-time job or work opportunity to a community of 3,000 freelance writers, click here