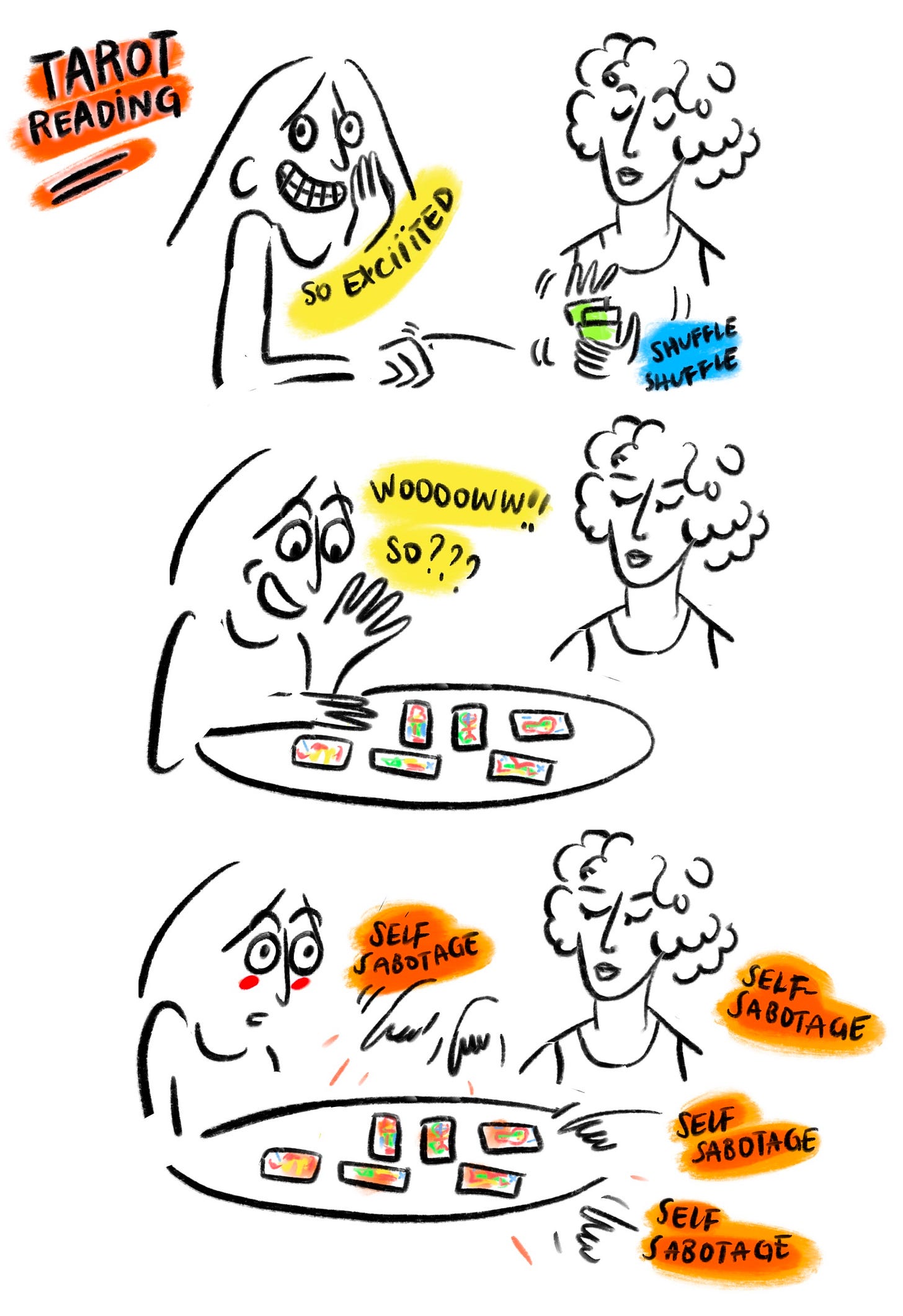 Cartoon by Léo Hamelin
---
My original plan for this week's newsletter was to write a big, reported feature about a meaty topic. It was an ambitious plan, given that I moved flat this week and was also going away for a long weekend (I'm actually on holiday as you read this). Come Wednesday I realised that while I could just about pull off writing that piece, it would be painful. So instead I chose to take the path of least resistance.
Taking the path of least resistance is a mantra I've come to live by recently. Just like water will always flow down the quickest way, I try to take the route with the fewest obstacles. This means seeking to remove the things that cause unnecessary difficulty in my life. If a project is becoming too stressful, the path of least resistance takes me away from it.

There's a fine line between taking the path of least resistance and getting away with the bare minimum. The former is an intentional commitment to simplifying your life, while the latter is done without care or attention. So today's newsletter isn't that in-depth reported feature, but there will come a day soon when writing it will come easily.
---

C O O L  S T U F F   

🔐 How to turn existing clients into regular work: All of August I'm running an exclusive series for TPF members on finding regular work. This week's post is a three-step guide to turning existing clients into regular work   

🎙 On the podcast this week, we chatted to Ann Friedman and Aminatou Sow – the pair behind the hit podcast Call Your Girlfriend – about working with friends. Listen here.

---
The Reading List
---
The Professional Freelancer is an independent, reader-funded publication. The small percentage of readers who pay make the entire publication. Support this work by becoming a subscriber today
---