What It's Like Reporting in a Foreign Language | B-Roll Series
This is the first instalment of Cod Philosophy's B-Roll series, a behind-the-scenes peek into my reporting process.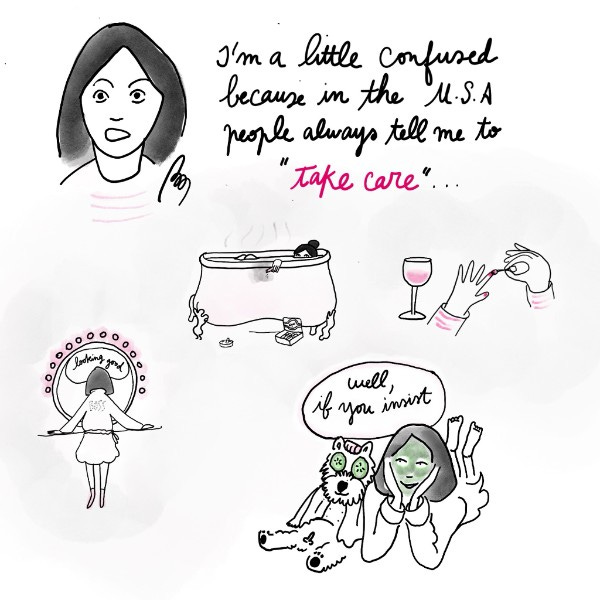 In December 2017, I flew to Bucharest to interview Geta Bratescu, a 91-year-old leading Romanian conceptual artist. Bratescu's massive body of work spans abstract drawings, collages, textiles and experimental film. I was there to profile her because she was about to have her first US solo show in New York and she's been gaining international attention since being Romania's pick for the Venice Biennale.

This was my first assignment abroad for the New York Times, and my first profile for them. And I was conducting the interview in Romanian. I was pissing my pants.

I speak a funny kind of Romanian. I started speaking it when I was tiny, but I never learnt it formally so while I can understand pretty much to a native level, I can't write and my reading ability is basic. My vocabulary is kind of stunted at a school-age level, but because I only really interact in Romanian with my grandparents, it's also weirdly formal.

I have reported in Romanian a couple of times before. Once for a project I worked on with my friend and colleague Caterina Clerici (who, incidentally, not only reports in a second language but also writes in it) about a group of Roma who found evangelism. That piece, however, never saw the light of day (that's a B-Roll story for another time, though). More recently, I interviewed my grandfather who, like Bratescu, made art in communist Romania.

Racked with nerves about the whole thing, I *really* prepared. I read everything already written about Bratescu. I went through her entire back catalogue. I spoke to people who knew her and her work before doing the interview (usually I talk to the main subject of a piece first), which turned out to be a pro move because they gave me pointers on how to steer the conversation. I wrote two pages of questions, from the very basic to the stingers. I even included prompts in my notes to remind myself to actually look around her studio and get some colour for the piece. It was like being back at journalism school and I was about to go out on my first-ever reporting trip.

On the day itself, I was relieved to find Bratescu's studio assistant (who spoke English) was helping her out. In the end, he didn't need to do any translating for me, although he did have to repeat a few of my questions for her, with the correct grammar.

Channeling all the nerves with preparation paid off. While I had specific themes I wanted to ask her about, I knew from my research she would be reticent about them. As this turned out to be the case, we spent much of the interview with Bratescu showing me her older work and pointing out things in her studio I otherwise would have missed. I found myself really paying attention to what she was showing me and the themes that were emerging among the childlike drawings and candy-wrapper collages. As I wrote in the piece, Bratescu's work is all about playfulness and dark humour, or as she so simply put it, "it's a game".

It turns out reporting in a foreign language is the same as in your native tongue, you just have to work a lot harder. It also taught me something really valuable and especially pertinent to profile writing: often interview subjects are telling you things without using their words, you just have to be listening in the right way.