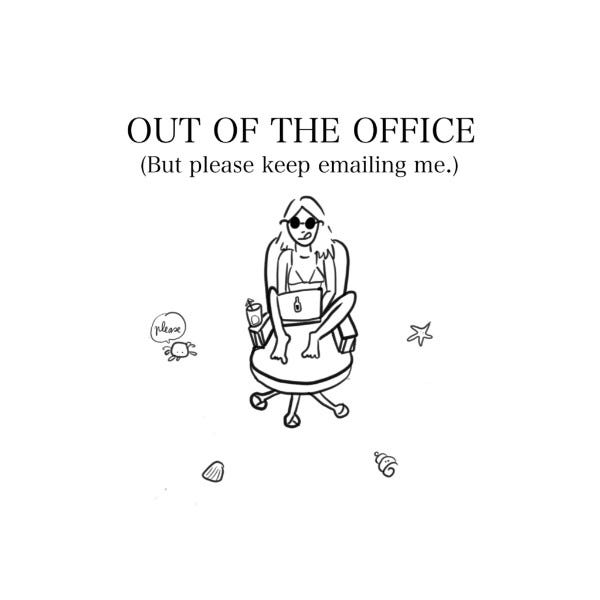 August is around the corner; the month when everything grinds to a halt. But the summer slump doesn't have to be downbeat. It's important to remember that one quiet month, especially at a time of year when it's crickets across the board in your industry, is nothing to panic about.
It's helpful to think of freelancing like any other business that experiences seasonal fluctuations. You have your busy months and your quiet ones. If you look at the year as a whole, the busy months pay for the quiet ones, and the quiet ones give you the chance to work on other areas of your business.
I know I bang on about this a lot, but the biggest secret to successful freelancing is thinking of yourself as a small business owner. Any small business owner will tell you that planning for seasonal variations is vital to the health of your overall business. In practical terms, that means finding ways to use the quieter summer months that will pay off in the long term.
Here are some ideas for things you can do to turn the summer slump into a productive time of year.
Meet people IRL
The summer is a good time to catch up with editors and to make new contacts. People have more time and willingness to go for coffees and lunches so take advantage of that and reach out. It's best to do a mix of maintaining your existing professional relationships by suggesting a check-in meeting with a regular editor, as well as reaching out to new contacts. Also, lots of PR companies, brands and professional organisations throw summer parties. Go to them. They are good places to do the dreaded networking.
Work on the loss-leader projects
This one's scary because there's no immediate monetary compensation. And when there is, often it's not as easily measurable as billing a fee for an article. However, isn't the point of being self-employed being able to work on independent projects and try things you wouldn't be able to do in a staff job? I think so. Take some time in the quiet summer months to launch that newsletter or podcast you've been talking about for months, or to write that book proposal.
Consider cover work
Use the fact lots of people are away over summer to your advantage and do some cover work. Jobs boards will advertise for this kind of work, but it's also worth dropping an email to anyone you've done shifts for in the past, or editors you work with on a regular basis. Not to mention, during this heatwave, it might be nice to get to sit in an air-conditioned office for a week.
Do an off-site
A few months ago, I sang the praises of my off-site for one. In short, I took a day and went over all aspects of my little freelance writing business and set myself some goals. The summer is a great time to take an afternoon off and take stock. If you have enough self-discipline, do this exercise outside.
Do the boring admin you've been putting off
Granted, this one is hard to do when the sun is shining and all you want to do is skive off and sit in the park with a Magnum. But if you have some down time, get on top of your admin. Now is a good time to take a look at your finances and open that second bank account you've been meaning to do. Or go through your online profiles and update your bios if you need to, or sort out your website.
Take a holiday
Might as well, am I right?