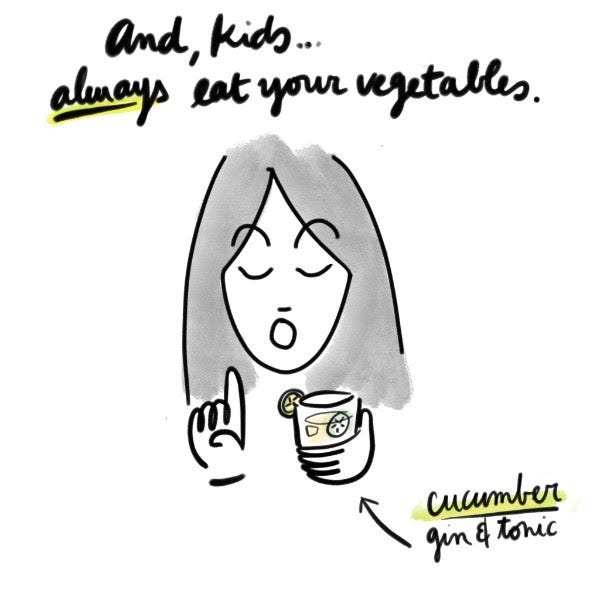 About a month ago something happened in my personal life that made working feel impossible. It was one of those unexpected life events that momentarily turns everything upside down.
There's a double whammy when something like that happens when you're self-employed. The temptation to wallow on the sofa is very real when the sofa is in direct sight of your desk and there's no one there to stop you.
We're living in a time when talking about mental illness is not only de-stigmatised but finally seems to be encouraged. About time really when one in four people in the UK will experience a mental health problem each year. But while this week has been full of stories of what it's like living with debilitating depression and anxiety, we shouldn't overlook the dangers of good old-fashioned stress.
It's the theme of the Mental Health Foundation's awareness week this year. Research commissioned by the charity found that three in four Brits have been so stressed in the last year they've struggled to cope.
According to the campaign: "If our stress response is activated repeatedly, or it persists over time, the effects can result in wear and tear on the body and can cause us to feel permanently in a state of 'fight or flight'. Rather than helping us push through, this pressure can make us feel overwhelmed or unable to cope."
Add on top of that the freelancer's lifestyle of working alone, being afraid to take time off and having to self-motivate and things can quickly spiral.
As it's mental health awareness week, I wanted to share my experience of dealing with stress as a freelancer. I want to emphasise though that this isn't a how-to guide for dealing with mental health struggles, just some of the things I found that helped me during a hard time.
Emergency funds
Experts now agree that there is a direct link between money worries and mental health issues so it's prudent to prepare for the unforeseen. Having a pot of cash for emergencies was game-changing for me. It meant that when I was panicking that I just couldn't get any work done, I was able to take a break and reset.
Take time off
In practical terms, this didn't mean I set an out of office and disappeared for two weeks. I still answered emails and worked on a couple of quick-turnaround stories. But I also said no to work and this newsletter didn't go out one week. I gave myself a two-week free pass in which I took each day as it came and wasn't hard on myself on the days when all I did was reply to one email and walk the dog.
Support network
Hands down the best thing I did was lean on friends and family. Not only is it important to talk to those you're close with during hard times, but they can also do some practical things to help you out work-wise. When I mentioned to my fellow freelance friend that I was struggling to motivate myself at home, she got me out of the house and we worked in a cafe together. You might also consider going to your family home for a bit if that works for you.
Tell your clients
I was working on a couple of big projects and I let my editors know what was going on. Knowing what to say can be daunting, but it comes down to what you feel comfortable sharing. You can be as detailed or as vague as you like. One of the editors I felt close enough with to let her know the specifics of the situation, the other I kept the information to a minimum – both were super understanding.
Assess your projects
Look at your list of projects and if there's anything you can push back or even drop, do it. I turned down a few assignments. By the same token, working can help take your mind off things and this is when freelancing comes into its own as you can pick and choose what kind of work you do. When I got back into work, I focused on projects that I was really passionate about.
Reframe the to-do list
I love writing to-do lists, but when I'm stressed they are my undoing. The tasks pile up and taunt me. I'm super strict about only setting myself actual priorities and leaving anything else. I also try to write down the things I've achieved each day so that I remind myself that I did get more done than I realised.
Switch up the routine
At no point in the time I've been freelancing have I struggled to motivate myself to work from home. During this period, however, I found it so hard to sit down at my desk and get things done. This is maybe the only time I've missed being in an office, where you have no choice but to pull yourself together and get on with your work. What helped me was working out of cafes and breaking my time up with appointments and meetings so my days didn't feel like endless stretches. I also arranged fun things for the evenings so I had something to look forward to.
Self-care
Self-care isn't code for snowflake millennials to slack off work and get a pedicure. It's about taking proper care of your basic needs, the ones you don't think twice about when things are good and can easily slip when you feel rubbish. Showering, eating properly, getting exercise (even if it's just a walk around the block) and sleep are the most important.
Seek help
If you're struggling, it's worth seeking professional help. Which btw doesn't have to mean launching into years worth of therapy or taking anti-depressants. A few sessions with a counsellor or an online-based CBT course might make the world of difference. In the UK, your GP is the best place to find out about your options.